October 01, 2012
Career Issue 2012: Chutes & Ladders
Download:

chutes and ladders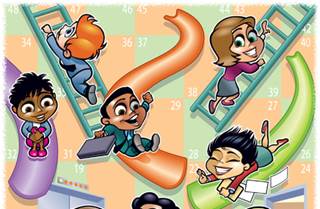 Career Issue 2012: Chutes & Ladders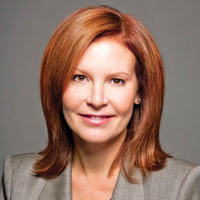 Terrie Curran, SVP, global women's health, Merck
Time in the industry: 21 years
Original career plan: My two favorite subjects in high school were economics and biology—ideal for pharma marketing
Previous roles: Sales rep, Upjohn Australia; women's health product mgr., Novo Aus.; group product mgr., Pharmacia & Upjohn Aus.; sales and marketing dir., Pharmacia Aus.; country president, Pharmacia New Zealand; GM Aus. & NZ, Schering-Plough

How did you get into healthcare/pharma? What did you do before?
I joined the industry as a sales representative selling hormone replacement therapy, an anxiolytic and an injectable for arthritis.
Did your career find you, or did you find it?
I didn't set out with the goal of being a country managing director or the leader of a global franchise, but in each of my roles, I simply focused on making a difference.
Who was instrumental to your growth along the way?
Throughout my career, I have had many great mentors. One in particular shaped my early thinking and taught me how to run a business. He taught me to consider the ROI of each investment decision, how to effectively engage and lead people, and to take risks on young talent.
I am also fortunate to have a mother and husband who have always supported and encouraged me.
What's been your most useful career skill, and how did you develop it
Building strong teams—you can have the best strategy and products, but without the right people, your results will be, at best, mediocre.
Is there anything you would have done differently?
Yes, but it's what you take away from each experience, learn from your past and apply to what's next that truly matters.
What advice would you give others looking to get into the industry or move up the ranks?
Excel in your current role; seek mentors/advocates; broaden your experience; lead people early on; understand the financial business drivers; don't be afraid to make a lateral move or take a pay cut to get new experiences or skills. Also, gain experience in the future growth markets.
How important is it to develop a specialty or niche?
It is important early in your career to have a specialty as a basis, such as marketing or finance, but to progress into a leadership position you need to broaden your base of experience and capabilities.
How do you see the industry 10 years from now?
Every aspect of our business will experience fundamental change in response to market demands and pressures. Nevertheless, I believe that pharmaceutical companies have an unprecedented opportunity to demonstrate how their products and solutions can help the world "be well."