October 01, 2012
Career Issue 2012: Chutes & Ladders
Download:

chutes and ladders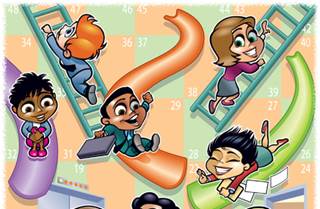 Career Issue 2012: Chutes & Ladders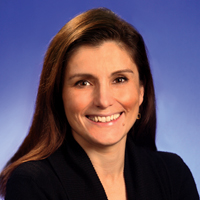 Brigitte Fernandes-McAlear, VP of marketing, life sciences, Roche Diagnostics
Time in industry: 17 years (Europe/US)
Original career plan: General ­management
Previous role: I spent five years with Novartis and another five with Eli Lilly. I then joined the molecular diagnostics division of Roche Diagnostics (US). After directing the marketing component of several product launches, I took the lead of the marketing team for Roche's US applied science business
How did you get into healthcare pharma? What did you do before?
I landed my first job in pharma by chance. However, upon completing my MBA and receiving glitzy offers from the fashion industry and investment banking, I came to the realization that working in an industry with a clear connection to improving people's lives is far more fulfilling. Over the years, working in healthcare has become extremely personal. There is so much potential to improve human lives.
Did your career find you or did you find it?
A little bit of both. I had to reorient my career focus from finance to marketing to get where I am today. And some changes on the personal side made a difference, as well. When I first got my MBA, I was very focused on getting ahead. Later, after I started to relax, I became a better leader, more aware of my environment and the people on my team. I think because of that personal growth, I began to get pulled into higher levels of responsibility.
Who was instrumental to your growth along the way?
There was one mentor in particular who had a profound influence on my development. I had just gone through an exhausting leadership assessment and was preparing myself to receive feedback from this coach, who had been observing me for two days. Like many, I tend to magnify my areas of improvement, and I find feedback painful. This time was different. My coach spent most of the time explaining what I did well. He helped me reflect on why I had not "turned my leadership skills on" right away. I left this experience feeling uplifted and energized to address the opportunities for growth that we also discussed. To this day, I concentrate on finding what others are good at.
What's been your most useful career skill and how did you develop it?
I am good at building teams. I think of myself as the orchestra leader who conducts people with various functions and skill sets. Everyone is needed, and different voices make the performance better. I learned this philosophy by growing up in a very large Portuguese immigrant family. The culture was team-oriented. My uncles helped my mom fix up her roof, and I would help my cousins with homework. As a result, everyone improved their lives—from living in a dirt-floored house in Portugal in the 1950s to having kids who completed higher education in France. This gave me a deep belief in what a team can achieve.
Is there anything you would have done differently?
I do not see value in dwelling on the past, but I look at it objectively. I am always working on something I want to improve. The key goal for me is to avoid repeating the same mistakes and to leverage what I have learned.
What advice would you give others looking to get into the industry or move up the ranks?
Most importantly, do something that you enjoy doing. Once you determine what you enjoy doing, focus on getting the job done, not moving up the ranks. Also, I have found that if you think of your role in its broadest scope and execute it accordingly, you will achieve better results and more exposure than if you operate with tunnel vision.
How important is it to develop a specialty or a niche?
Just as in marketing a brand, having a specialty helps. But if it is too narrow, you will be confined to niche roles.
How do you see the industry 10 years from now?
I see a deep transformation of manufacturers, providers and patients. Most therapeutic solutions will be personalized, making medical decisions more complex. Manufacturers and healthcare providers will need to use informatics-based algorithms to make large sets of patient data clinically actionable. Manufacturers will become more solution-driven, well beyond medication, with the best leveraging several converging technologies: bioinformatics, Internet and novel therapeutics. On the provider side, trends like the growth of Accountable Care Organizations and the use of targeted therapies, bioinformatics and cloud technology will improve quality of care, curb waste and result in more efficient healthcare delivery. Finally, with an increasingly open Internet culture, consumers will require more transparency from the industry, better healthcare performance measures, and access to their own medical records. As clinical stem cells make their appearance, patients' expectations will also shift from alleviating symptoms to cure and repair. With these trends converging, the public will challenge the industry and regulatory agencies to expedite the delivery of new technologies to those in need.