October 01, 2012
Career Issue 2012: Chutes & Ladders
Download:

chutes and ladders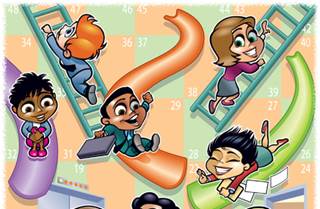 Career Issue 2012: Chutes & Ladders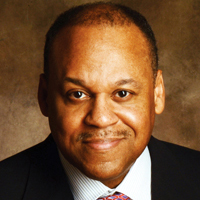 Keith Hopps, director of consumer marketing, Medtronic
Time in the industry: 10 years in healthcare marketing, nine in CPG/agency marketing
Original career plan: Ad agency career in client services
Previous roles: Account manager, Leo Burnett; brand manager, SC Johnson; sr. brand manager, Bristol-Myers Squibb; assoc. marketing director, Colgate-Palmolive; assoc. marketing director, Abbott

How did you get into healthcare/pharma? What did you do before?
I2000 a number of CPG marketers were recruited by Bristol-Myers Squibb to lead DTC for the launch of Zelnorm. My ad agency and CPG brand-management experience made me well-suited for the role, which involved planning and executing a TV-based campaign.
Did your career find you, or did you find it?
Healthcare marketing kind of found me. What enticed me was the opportunity to work on a "blockbuster" drug launch for irritable bowel syndrome. For me, this meant the potential for a major media spend...and an opportunity to lay claim to building a billion-dollar brand.
Who was instrumental to your growth along the way?
Angel Ilagan helped me understand the nuances between DTC and CPG marketing and the importance of deep-level consumer segmentation; Vanessa Broadhurst expanded my consumer background to include physician promotion experience on Prevacid; and Cindy Kent schooled me on personal branding and building an internal network of support.
What's been your most useful career skill, and how did you develop it?
I delight in winning with a team that works well together, learning new things and always looking to do something great. That's what energizes me. One of the fortunate parts of having a varied career across various companies and working with diverse people, from ad agency to CPG brand management to healthcare marketing management, is that I can reflect back on successes and failures and those attributes, circumstances and skills that have helped me out. Knowing most of what has worked and what hasn't, has led me to be far more deliberate in what skills I apply and what circumstances I seek going forward.
Is there anything you would have done differently?
Maybe earlier in my career I would have benefited from identifying more people who had already gone down the path I was pursuing and gotten their pearls of wisdom in advance. That might have saved me from some trial and error with picking up the organizational cultural differences in healthcare vs. CPG. Healthcare marketing is far more relationship intensive and conservative, culturally.
What advice would you give others looking to get into the industry or move up the ranks?
Get a strong mentor who will provide time with you and will be candid with advice. Focus on learning and being great at what you do. Consider a field rotation early on, even if your interest is in DTC marketing. While I never carried the bag, early experience with handling training responsibilities on Prevacid and Micardis pays back every year since my days at Abbott. And remember, always anticipate and be ready to manage change because it is now a constant.
How important is it to develop a specialty or niche?
It really depends on where you want to go with your career, plus the importance of being a specialist versus a generalist varies by organization. Great DTC opportunities need experts who are grounded in traditional marketing capabilities and are growing in their digital marketing competencies. That's my chosen specialty. Within healthcare marketing, medical device in particular, DTC is still newly forming muscle so one has to be a force for organizational change as well as being competent with functional skills. I do find it necessary to have skills and exposures in new product launches, physician promotion, or sales leadership in order to have career flexibility and to be able to advance further up the ladder over time.
How do you see the industry 10 years from now?
Winning companies will be more disciplined to align globally on strategy, and they'll structure and resource appropriately to localize strategy as necessary. Physician and consumer marketing will be far more digitally-based, and move beyond awareness and education to engagement, via mobile, social and even offline programs. Consumer decisions and treatment will occur frequently at retail centers, particularly as advances in automated diagnostics and standardized treatment regimens come more into play. Folks are living longer, so even more care will take place at their homes with a whole new set of companies launching to deliver home care. One of the big product or service areas will be new developments in preventive care. Innovations are going to surface to meet the needs of a more demanding consumer base.