October 01, 2012
Career Issue 2012: Chutes & Ladders
Download:

chutes and ladders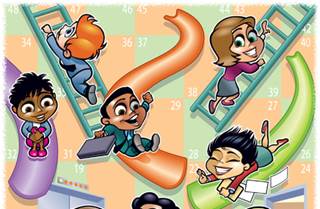 Career Issue 2012: Chutes & Ladders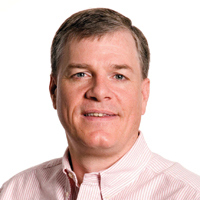 Len Kanavy, VP, commercial business operations, Genentech
Time in the industry: Almost 25 years
Original career plan: Sales rep, district manager, sales director, etc.
Previous roles: For Novartis: sales rep (upstate NY), sales analytics, various roles in analysis/operations, head of US business analysis group, then head of commercial operations. For Genentech: head of commercial
business operations

How did you get into healthcare/pharma? What did you do before?
When I was in high school, I started as a part-time employee at a grocery store, staying there for 10 years until I was general manager. It was a fantastic way to learn how to run a business—you learn to market effectively in order to get the most profit from limited space, and it demands great customer service.
Did your career find you, or did you find it?
My father was as pharmaceutical sales representative for many years, and then my brother and two sisters also became reps. So, I decided it was time to leave the grocery store to join the "family business" and took a sales territory in Albany, NY.
Who was instrumental to your growth along the way?
My parents had a profound impact on my values, and my six brothers and sisters ensured I knew how to work in a team. I learned how to negotiate early! When I entered the workforce, I found many people to guide me: Ian Clark, David Epstein, Kurt Graves, Alex Gorsky, Mark Iwicki, Mark Rose and Chuck Ziakas.
What's been your most useful career skill, and how did you develop it?
Focus on performing at a high level and always do what is best for the business and patient. It's the people who excel in their current role who get new opportunities. Throughout my career people would approach me about new opportunities if they thought I was doing a really good job and if I always had the organization's best interest in mind. As a manager, the most important skill is to hire and develop a strong team.
Is there anything you would have done differently?
I have been very fortunate in my career, so there is not much I would change. One of the most important things I did was to be willing to take a bit of a risk in new opportunities. I was willing to take on new jobs or projects if I thought I would develop and grow.
My criteria for taking a new job are:
• Will I work for a good person that I will learn from?
• Will I enjoy the job and learn new skills? I think you perform better doing things you enjoy.
• Is there another career step that I can move to from this position?
What advice would you give others looking to get into the industry or move up the ranks?
I think we work in the absolute best industry on the planet because we focus on helping people get well and saving lives. That is enormously gratifying. So if you want to get into this industry, make sure that you have a passion for science, patients and people. These are the most important aspects of our industry and if you are excited by them, this could offer a rewarding and fulfilling career. As you move up the ranks, make sure you are spending time developing your people. At Genentech it is expected that managers are helping their teams grow and developing the next generation of leaders for the organization.
How important is it to develop a specialty or niche?
Early in your career I think it is important to get breadth of experience and learn different aspects of the industry. Be willing to take lateral moves to learn new skills and functions. If you have a broad base of experiences, you are better prepared to compete for future opportunities and will be more successful as take on greater responsibility. At some point I do think it is important to choose your path and then spend time becoming an expert so you can add the greatest value to the company.
How do you see the industry 10 years from now?
I am very excited about the future of our industry. The breakthroughs in science are helping us understand diseases at a whole new level, resulting in exciting new medicines that hold the promise of increased efficacy with less side effects. There is much work to do. We is still high unmet need in very complicated disease such as Alzheimer's, cancer, cardiovascular, autoimmune and many other diseases. Patients are counting on us.