October 01, 2012
Career Issue 2012: Chutes & Ladders
Download:

chutes and ladders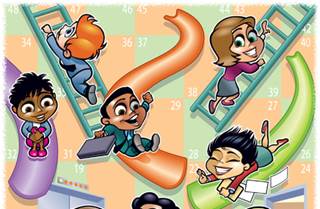 Career Issue 2012: Chutes & Ladders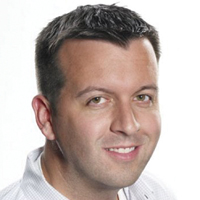 Brian Lange, marketing director, GlaxoSmithKline
Time in the industry: About two years
Original career plan: General manager-style positions
Prior management roles: A series of positions with progressive responsibility at Johnson & Johnson's consumer
business unit
How did you get into healthcare/pharma? What did you do before?
Coming out of my undergraduate studies at the University of Virginia, I spent approximately four years working as a strategy consultant at PriceWaterhouseCoopers—during which time I had my first exposure to the health-care and pharmaceutical space working for clients such as Johnson & Johnson, Astra-Zeneca, and Aetna. At that stage, I knew that I was interested in making a career switch that allowed me to gain more responsibility and accountability for the work that I was doing. So, my wife and I moved to North Carolina and I pursued my MBA in the daytime program at the Fuqua School of Business at Duke University—with the intention of moving into a product management career path.
Upon enrolling at Fuqua, I knew that the healthcare and pharmaceutical industries were of particular interest to me. Following graduation, I began a series of roles with progressive responsibility with Johnson & Johnson's Consumer business. It was a fantastic opportunity to work across a variety of marketing roles. An opportunity then presented itself for me to join GlaxoSmithKline, working within its Cardiovascular, Metabolic, and Urology business unit, leading up DTC marketing efforts on LOVAZA, as well as for the erectile dysfunction portfolio. Most recently, I've moved into the respiratory business unit, helping to develop launch strategies for future products
Did your career find you, or did you find it?
I think that most careers are a mix of intention and circumstance—and mine is not that different. I look back on every career experience I've had as being incredibly valuable to my development as a marketer and business leader, but I'd also be lying if I could have told you that everything has happened exactly the way I would have drawn it out. To me, each step on the path has been moving me towards the longer-term goals I've always been motivated by in life (personally and professionally), and, honestly, your goals always grow and evolve based on your own life experiences.
Who was instrumental to your growth along the way?
I've been lucky in that every manager/director I've worked for since business school has always found ways to push me and challenge me differently than the ones prior—from Rebecca Fretty at Unilever, to Crystal Fouchard, Shideh Hashemi, Max Wolf, and Ivy Brown at J&J, and Kellie Boyle & Dave Elder at GSK—each has made me a stronger and better business leader. Of course, there are those organization leaders you're lucky enough to encounter along the way—those that truly inspire you and provide that template for the type of leader you'd like to become. In that space, I have to flag Kathy Widmer (who's now the CMO at Elizabeth Arden) and Debra Sandler (who's now the President of the Chocolate Business at Mars).
What's been your most useful career skill, and how did you develop it?
I think the most useful career skill I've had has been the ability to never lose sight of the bigger picture—probably something I cultivated a lot during my consulting days, but a skill that comes in handy on a regular basis!
Is there anything you would have done differently?
I can't think of one specific thing that I'd do differently—there are always games of 'what if?' that we play, of course. For me, life and a career are as much about the journey as they are about the destination.
What advice would you give others looking to get into the industry or move up the ranks?
Be your full self at work, at home, in every moment of your life. If you are honest with yourself and allow yourself to be honest with others, I'm quite certain you'll wind up in a place that is good for you. Specific to the pharma industry and/or the ability to move up the ranks—the biggest advice I'd offer is to embrace the dramatic change that this industry is going through. "The way we've always done it" is not going to be the key for success in the future.
How important is it to develop a specialty or niche?
Personally, I think this is a mixed bag. Specialties are great – until they aren't needed and/or special anymore. I'm reminded of a story I heard once from a senior executive at Frito-Lay. When asked how the company defined its competitive space, they didn't say "chips or salty snacks," but rather "share of stomach." Be careful of burying yourself into too deep of a specialty—in today's world of rapid change, what would happen if your specialty isn't needed anymore?
How do you see the industry 10 years from now?
Reinventing itself again. There are so many external opportunities and headwinds that exist – we refer to it at GSK as 'being in the whitewater—sometimes the rapids slow down, but even then, they are still rapids. Change will be the new normal. It's the former consultant in me—I can't resist the soundbites!