October 01, 2012
Career Issue 2012: Chutes & Ladders
Download:

chutes and ladders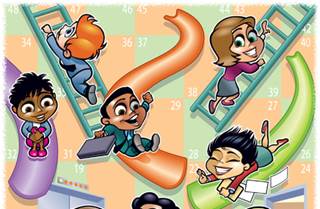 Career Issue 2012: Chutes & Ladders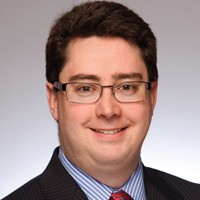 Lance Longwell, director of communications, Siemens Healthcare
Time in the industry: 13 years
Original career plan: Become a ­physician
Previous roles: Senior manager, corporate communications, IMS Health (from 2004-2008); previous agency roles at Cooney/Waters Group, Euro RSCG and Noonan/Russo Communications; consultant at Pfizer
How did you get into healthcare/pharma? What did you do before?
I was always drawn to the life sciences and making a difference in people's lives but happened into communications early in my career. While doing research, I discovered that I enjoyed writing about the results. From there, my move into corporate communications was a logical step.
Did your career find you, or did you find it?
I found the career, but each role within my career found me.
Who was instrumental to your growth along the way?
I had two strong mentors in my career. The first was my mentor at the University of Colorado who encouraged me to follow my passion for communications and leave academic research. The second was my manager at Pfizer, who taught me that the unconventional move in your career can be your best choice.
What's been your most useful career skill, and how did you develop it?
My most useful skill has been the ability to synthesize data from different sources and tie it into a cohesive story. The best ideas often come from unusual and unexpected sources, and I deliberately seek those out.
Is there anything you would have done differently?
I don't think I would have done anything differently in my career.
What advice would you give others looking to get into the industry or move up the ranks?
Many people look at their career as a checklist, seeking out the next rung on the ladder. Instead, I would encourage people to look beyond a "job," and instead look at their careers as a series of challenges and not be afraid to completely step outside of comfort zones into a new role or area. In my career, I went from pharma to agencies to market research before coming to medical technology. This path would not be the obvious one, but it took me from challenge to challenge, while enhancing my skills and knowledge.
How important is it to develop a specialty or niche?
Early on, I think it can be very important to brand yourself as a specialist—for example, a "market research analyst" or "oncology marketer." However, those labels can often prevent future opportunities. Niches and silos are great for taxonomy, but limiting in the real world because challenges are often bigger than the niche.
How do you see the industry 10 years from now?
The life science industry will look dramatically different in 10 years. We're changing the way we look at and treat patients—moving from treating the illness to managing health. Looking back, 10 years ago, we talked of pharma or biotech as separate industries. This convergence will continue—partnerships and innovation will bring about a new generation of products that fuses multiple disciplines into improving health care.