October 01, 2012
Career Issue 2012: Chutes & Ladders
Download:

chutes and ladders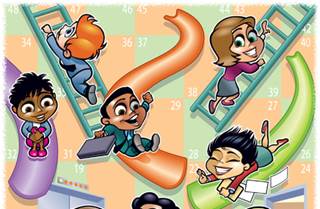 Career Issue 2012: Chutes & Ladders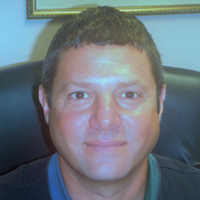 Allan Weber, CEO, Essential Pharmaceuticals
Time in the industry: 23 years
Original career plan: Corporate financial analysis
Previous roles: Financial analyst (Ethicon), sales rep (Carter Wallace), product management (Carter Wallace, Gynetics, Lavipharm), business development (Lavipharm, Odyssey, Essential), general manager/president (Odyssey)
How did you get into healthcare/pharma? What did you do before?
After graduate school, I researched numerous companies. The healthcare industry was of special interest due to its rapid growth, and the high-tech nature of it appealed to me. I have stayed in healthcare since day one.
Did your career find you, or did you find it?
While initially my career found, in the long run I found it. Pharma always provided opportunity and diversity of work, keeping me involved and motivated. Knowledge gained over time and with experience allowed me to develop and realize a strong career path in the healthcare industry.
Who was instrumental to your growth along the way?
I have been fortunate to have several excellent mentors. My first Controller at Ethicon taught me the value of seeing the company's business as a whole, but through the details of the daily job. Upon entering sales, a great sales manager showed me the difference between a sales rep and a leader of sales. Senior leadership at Odyssey and Pliva (now owned by Teva) provided the opportunity to "walk the walk." It was here I learned the value and skills of managing and developing people. The trust they instilled in me, and the valuable tools they taught, allowed me the ability to manage a corporation, which is essence is managing and developing people.
What's been your most useful career skill, and how did you develop it?
Business development. Learning how to manage the overall needs of the company's future, and collaborating with others on achieving this has been invaluable. It is a skill developed only over time through interactions with all departments in the company and the analysis and development of company and market needs and conditions.
Is there anything you would have done differently?
I may have stayed at big pharma a little longer before making the jump to smaller companies. While I definitely prefer the smaller company environment, the larger pharma company's formal training and development programs are wonderful.
What advice would you give others looking to get into the industry or move up the ranks?
First, you must truly enjoy what you are doing. Without that passion, it is impossible to excel. Second, focus on your current job/assignment and how it contributes to the company. By proving you are excellent at your job, while simultaneously understanding the bigger picture, you will be noticed. Never take the small steps along the way for granted.
How important is it to develop a specialty or niche?
It's not important. Having the ability to understand a broad scope of business needs and accomplish multiple endeavors is important in today's pharma.
How do you see the industry 10 years from now?
We will see a more collaborative style between companies, research, academia and government but the outcomes will still be personal healthcare innovations with a less regional and more global focus.