October 01, 2013
Career Path: Advancing with the Stars
Download:

Career Path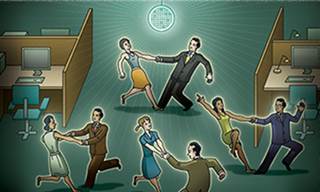 Career Path: Advancing with the Stars
Sometimes it's a lateral move. Other times, advancing takes fancy footwork. The main thing, say these six biopharma execs, is to think on your feet. As told to Marc Iskowitz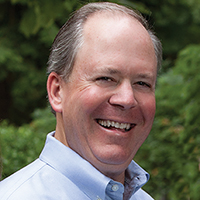 Bill Abernethy, VP, global market development, Prosensa Therapeutics
Time in the industry: 32 years; I joined Eli Lilly in 1981, after graduating from Auburn University
Original career plan: Sales and sales management
Previous roles: Four years of sales experience, eight years of experience in clinical trial management as a clinical research associate (CRA), Eli Lilly; then 20 years of pharma/biotech marketing experience (13 of that globally), rising up the ranks from assistant product manager to VP while at Boehringer Mannheim, Solvay, Boehringer Ingelheim, Genzyme and now Prosensa, which aims to develop innovative, RNA-based therapeutics to address unmet medical needs for patients with genetic disorders, including Duchenne muscular dystrophy
How did you get into healthcare/pharma?
My Dad gently guided me toward science-based companies with good training programs. Eli Lilly was rapidly expanding in the early 80s and diversifying more toward the pharmaceutical side. I was brought in-house and retrained as a CRA. At the same time, I had Lilly friends that took a more traditional route from sales to market research to marketing associate. I saw the satisfaction they gained and charted a course toward a pharma/biotech marketing career.
What valuable skills did you pick up from your previous roles?
The ability to take complex scientific/clinical data and simplify it to what matters most to the stakeholders.
To whom do you feel you owe your success?
Cari Stevens at Solvay, who hired me onto her marketing team as an assistant product manager. She was willing to take a chance on someone with a different background, having come from clinical. And Paul Merrigan, who hired me into Genzyme and the world of rare genetic diseases and ultra-orphan drugs.
What's been your most useful career skill, and how did you develop it?
Speak slowly and listen intently! And simplify your messages! One of my favorite Genzyme memories was when I was approached by a Genzyme Brazil marketer who told me I was the only presenter he could understand, because I spoke slowly enough for him to comprehend!
Is there anything you would have done differently?
Let those around me help me meet my career goals. Early on, I wanted to reach one particular career milestone myself and didn't seek help. As a result, it ultimately took longer to achieve that milestone. After the fact, I found out there were senior people I worked with, who would have been more than happy to advocate on my behalf.
What has surprised you most about working in the industry?
The opportunity for continuous learning and the ability to periodically reinvent yourself.
How do you help others unleash their potential?
Make myself accessible and again, listen intently and strive to understand. Provide enough guidance/detail that they understand the issue, and then let them work it out on their own.
What advice would you give others looking to get into the industry or move up the ranks?
Start working on your network early and grow it at every chance. Be willing to take a detour or two on your career path. It will probably provide you with an edge in the future that you're not considering today.