October 01, 2013
Career Path: Advancing with the Stars
Download:

Career Path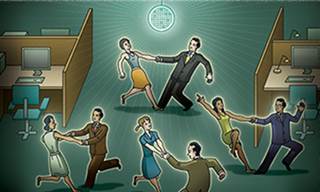 Career Path: Advancing with the Stars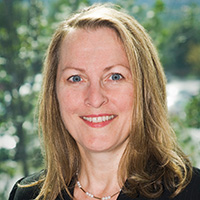 Mary Pietrowski, senior director, digital strategy & marketing, Hologic
Time in industry:
11 years
Original career plan: With a psychology undergraduate major, my focus initially was on social work. My goal was realized with my first job as a social worker for the MA Department of Social Services
Previous roles: Director, patient marketing, and director, e-marketing, Hologic (these responsibilities included overseeing direct-to-consumer and e-marketing for key Hologic products); marketing consultant, GTC Biotherapeutics and Stethographics
How did you get into healthcare/pharma?
The week after 9/11, the high tech company I had been working for closed. It was then that I decided to focus on the medical field. I wanted what I did for a career to truly matter and specifically, to make a difference to women. So I did extensive networking, took relevant college coursework, and became a medical device and biopharmaceutical consultant. In 2005, I was hired as the director of patient marketing at Hologic, where I have been able to live out my passion to enhance women's health.
What valuable skills did you pick up from your previous roles?
My high-tech experience taught me invaluable project management and product-marketing skills. In addition, I was CEO of my own online business, womanspirit.com (the first online women's bookstore), during which time I developed life-long skills in leadership, entrepreneurship and digital strategy execution.
To whom do you feel you owe your success?
I owe my success to several senior executives throughout my career who looked beyond the fact that I didn't have specific biotech/medical device experience, but recognized I had the skill set they needed.
What's been your most useful career skill, and how did you develop it?
Being self-motivated and taking the initiative to continually learn has enabled me to find emerging digital trends and to capitalize on those trends. For example, while director of marketing at Hologic, my team and I launched some of the industry's earliest direct-to-consumer e-marketing and social media campaigns.
Is there anything you would have done differently?
The simple answer is no—from my perspective, I believe all of the paths I have chosen culminated in the career I have now. My early experiences in social work and high tech helped enormously in understanding how the human psyche influences thought, behavior and personality and ultimately impacts how one chooses to market new technologies. They enabled me to open womanspirit.com and provided the background I needed for the position I have now with Hologic.
What has surprised you most about working in the industry?
Transferring my marketing and digital skills from the high tech/consumer industries was surprisingly easy. The only significant difference has been the added layers of legal and regulatory requirements.
How do you help others unleash their potential?
Just as senior management did for me, I strive to help my team members see capabilities within themselves that might not be apparent and encourage them to develop their skills through ongoing education and on-the-job training.
What advice would you give others looking to get into the industry or move up the ranks?
Be persistent. Network. Become a subject-matter expert. Show initiative—take on stretch projects. The rewards—both professionally and personally—are amazing when you are willing to challenge yourself!