October 01, 2013
Career Path: Advancing with the Stars
Download:

Career Path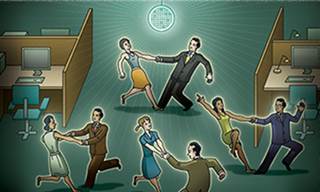 Career Path: Advancing with the Stars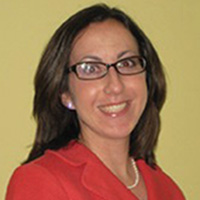 Kristin Vitanza, brand director, marketing, Endo Pharmaceuticals
Time in the industry: 16 years
Original career plan: I planned to be a doctor
Previous roles: Healthcare agency roles: MCS Public Relations (account representative, account executive), ApotheCom Associates (client services director, project manager); industry roles: sanofi-aventis (product manager, manager scientific communications, Endo Pharmaceuticals (brand manager, senior brand manager)
How did you get into healthcare/pharma?
I joined the healthcare industry when I graduated from college. My first job was in a healthcare public relations agency and I haven't left the industry since.
What valuable skills did you pick up from your previous roles?
Two of the most critical skills in any role are communication and perseverance. Everything we do circles around effective communication and the ability to clearly articulate to others. And in our ever-changing industry perseverance is critical—being able to be flexible and adapt quickly to change.
To whom do you feel you owe your success?
My grandmother; she taught me the value of hard work and dedication from a very young age. Her work ethic was so impressive, and I strive for that each and every day.
What's been your most useful career skill, and how did you develop it?
Cross-functional leadership has been critical. Successfully leading a team of colleagues toward a common goal is a skill and an art. I developed this through observing role models over the years and learning what works and what doesn't work. At the end of the day, it comes down to respecting everyone's contributions and leveraging everyone's strengths for the greater good of patients, customers and stakeholders.
Is there anything you would have done differently?
I have had the opportunity to work with dynamic people at innovative organizations and have had some truly rewarding professional experiences, so I don't think there is anything I would like to change.
What has surprised you most about working in the industry?
This industry is so heavily regulated. If you can successfully market a brand and bring value to customers then I think you could market any brand beyond healthcare.
How do you help others unleash their potential?
You have to find out what motivates each team member and find out their strengths. Then give them the opportunity to shine with a mix of what they do well along with new opportunities to be challenged, learn, and grow.
What advice would you give others looking to get into the industry or move up the ranks?
Be present in your current role. Yes, you have to think about the next step but be present where you are today or you may miss great learning opportunities. Learn as much as you can and prove yourself. That is the best way to get recognized and advance in your career.