November 01, 2013
Clients should "get engaged" as part of the pitch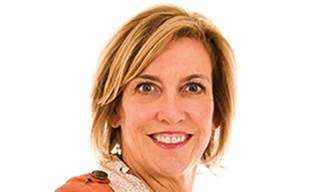 Charlene Prounis
CEO & ­managing partner, Flashpoint Medica
Would you marry on the basis of a prospective spouse's PowerPoint presentation? The pitch process is a challenge for competing agencies, but the difficulties clients face selecting one of them are more daunting. The majority of agencies hit the right strategic and creative notes, but whether they can deliver over time is often an open question.
More insight than that provided during a pitch is required, and knowing how an agency thinks is crucial to making an informed decision. And while a long engagement before choosing a partner is not practical, here are a few suggestions on how to learn more about the people you'll be spending considerable time with in the future.
Step away from the PowerPoint. Come with a list of questions at the capabilities round and see how the agency handles them. A prospective client recently did just that with us, and the results were much more engaging for everyone.
See how they think on their feet. One client had several agencies attend a strategic briefing and challenged them to immediately provide ideas for one of their business problems. Each agency had a breakout room and one hour to develop initial strategic and creative approaches, which were presented back to the client in separate brief presentations. A nerve-wracking experience to be sure, but one that provided a real-world example of problem solving.
Get up close and personal. Agency teams leave shortly after the formal presentation, making room for the next group of presenters. Why not include some time for separate conversations between members of your brand team and the agency? Interview them just as you would any potential employee.
Know the agency culture. People, ideas and values differentiate an agency. What gets the attention of senior management? Is it innovative ideas, good service, profitability? Are they focused on current clients, or do they participate in pitch after pitch? You'll want to find an agency that values what will help grow your business, not just theirs.
Get engaged first. Give an agency a project to work on and see how strategic, communicative and responsive they really are. There's no better way of discovering if your partnership will be a marriage made in heaven or somewhere else.
Scroll down to see the next article