August 01, 2012
CME's role in FDA opioid safety plan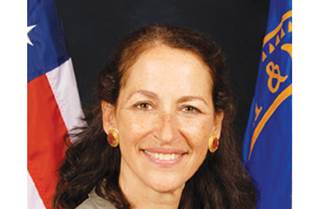 CME providers may see a modest uptick in funding from the FDA's new safety plan for extended-release and long-acting opioids but may be hard-pressed to attract physicians.
The risk evaluation and mitigation strategy (REMS), the agency's first class-wide REMS, requires drugmakers to make CME available to all DEA-registered prescribers of these drugs at no-to-nominal cost to the learner, based on an FDA blueprint. The plan affects more than 20 manufacturers and more than 30 products, such as Purdue Pharma's OxyContin, Endo Pharma's Opana ER and Janssen's Nucynta ER.
A group of pharmas set up a structure for grants and will support CME providers through a website and call center. A number of ACCME- and state-accredited education providers plan to apply.
Dr. Murray Kopelow, the chief executive of the ACCME pointed to a survey of such groups, taken earlier this year showing 78% plan to do CME in support of REMS. Only half of 121 respondents said they will apply for commercially supported CME, most of them for activities designed to familiarize prescribers with how to initiate therapy, modify dose and discontinue use.
Getting physicians up to speed won't be easy. There is no mandatory requirement that prescribers attend the training sessions.
Said Margaret Hamburg, FDA commissioner, "By the third year of the program, we expect that at least 60% of the currently 320,000 prescribers of long-acting opioids in the country will receive the training. We of course would like to see the number even higher."
The Obama Administration endorsed but has not introduced legislation for a mandatory training program, and the FDA backed off a mandatory plan, even though it was urged to adopt one in 2010 by an independent panel. Hamburg said she hopes Congress will make it compulsory in the future.
Scroll down to see the next article