March 01, 2013
Data & Analytics: Deep is the New Big
Download:

Deep is the New Big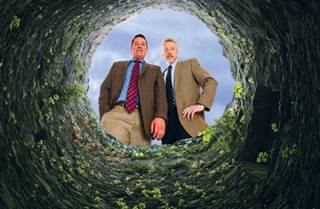 Data & Analytics: Deep is the New Big
Drug-development insights sought from social media
Administrative claims databases and electronic health records are the tip of the iceberg in terms of data sources fueling the current paradigm of real-world evidence. Social networks, where patients gather to discuss their illnesses, have become research platforms in their own right, with some advantages over traditional data streams.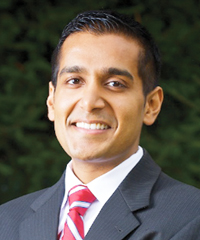 "It's a surprise to no one that as an industry, we've really lagged behind in terms of engaging with end users of our medicines and patients, so social media creates new kinds of opportunities for us to understand, from the patient perspective, what the relative value of our medicines are in the real world," says Sachin Jain, MD, chief medical information and innovation officer at Merck (pictured above).
For certain chronic and rare diseases, especially those of the central nervous system like ALS, MS and Parkinson's, subjective feedback can give the best indication of patients' response to treatment. Claims databases traditionally don't measure patient-reported outcomes, and while EHRs are beginning to incorporate symptom reporting, it's still the exception.
Merck's partnership with online patient network and research platform PatientsLikeMe shows one way drug makers are trying to fill the gap. The two are working together to evaluate the impact of psoriasis on patients (Merck has a psoriasis agent in Phase IIb testing).
PatientsLikeMe collects data on how patients' real-world experiences with disease, symptoms and drug side-effects impact them. ("Those insights can help with our drug development," says Jain.) As well, that data show what happens when patients use its system—PatientsLikeMe has already published studies showing that patients, in HIV and depression, improve in real-world outcomes just by being members.
"We feel that the science behind patient-reported outcomes and the access to them, both for individual patients and then for clinicians and for clinical researchers, is just not good enough," says Ben Heywood, PLM president and co-founder, "and we're working to enhance our platform to make it much broader across more diseases."
A UCB-funded study involving epilepsy patients is ongoing, and Heywood says the network is about to announce a new partnership with the Robert Wood Johnson Foundation to build out these capabilities further.