August 15, 2011
Get with the program
Download:

Get with the program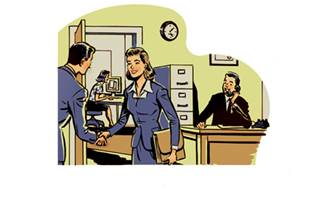 To stay ahead of the rapidly evolving healthcare industry and client needs, many agencies have gone through some sort of transformation in recent years. Shifts run the gamut from integrating digital, to developing new platforms and offerings, to reorganization and mergers.
These types of changes significantly impact employees, and their buy-in is clearly critical. Successful change is usually organic—from the ground up, not in the board room—agency leaders say. Engaging employees in the process, if not letting them plot and drive it altogether, is key to ensuring changes take root.
Digital transition
Four years ago GSW Worldwide began ramping up digital capability. It's now fully integrated, leaders say, with a digital strategist and digital creation capability embedded on every client team. There are more than 70 digitally focused employees on staff today, up from less than five three years ago. Some were recruited, others trained in-house.
"I'd like to make [digital training] sound incredibly scientific, but I'd be lying," says Joe Daley, president, North America operations of the Ohio shop. "We lived and we learned. I found it made the most sense to engage around an idea or project and work it through. As people are drawn into projects, we can expose them to a broad range of what's possible."
iQ Lab, an experimental digital lab that feeds innovation, launched in early 2010. Daley says it emerged very organically from internal desire to innovate and clients' increasing appetite for digital and interest in using technology to shape customer experience.
"iQ Lab is an effort to institutionalize experimentation," he explains. "It's almost a new digital muscle as opposed to [developing innovation] on weekends or on top of client deliverables. We just couldn't make progress unless we dedicated it."
Daley notes that iQ Lab is an investment, not a billable function, and he says it wouldn't have launched had it been viewed through a billable hours lens.
"It's a reflection of how clients are evolving," he explains. "Most are beyond the notion that product commercialization is their sole purpose. They're thinking about shaping behavior. They need ideas that create community and deeper, authentic customer experiences. That puts pressure—good pressure—on agencies to bring more thoughtful ideas to bear."
Dale Taylor, president and CEO of AbelsonTaylor (AT), reports digital integration was a natural—and necessary—part of employees' evolution. Capability expanded through acquiring digital talent and training existing talent. "It's like an artist has to understand how paint and canvas work together," Taylor explains. "If we don't understand digital, we can't provide content. As the world invents a new canvas, everyone here needs to learn how to paint on it."
Every creative group handles digital, and 25 developers work with all teams. Taylor says collaboration has been helped by the fact that "everyone wants a cool new way of doing their job."
Seventy employees joined this year (total headcount is 400). Most have digital chops and infuse expertise throughout the ranks. Taylor looks for pure tech backgrounds in developers but requires strong strategic and creative skills for everyone else.
Digital training for account and creative teams began several years ago. Most programs are taught in-house. Taylor says early training was more regimented, but it's mostly on-the-job now.
"The transition to digital has been smooth for some and tough for others," Taylor notes. "Ten or 15 years ago, computer design programs were scary to many [designers]. But almost everyone adapted."
New offering
In late 2009, Concentric made a significant investment in analytics capability when it began building a customer integration (CI) team to implement data-driven tactics across accounts.
Ross Quinn, a direct database marketing veteran, joined in late 2009 as managing partner and CI director. He assembled a team of five—four new recruits and one existing employee. Partner and COO Ken Begasse, Jr. says technical skill and adaptability were key attributes sought in CI team members.
CI capability was introduced in phases. Agency leaders stressed the function's importance to the agency and clients.
Quinn spent time with teams across all departments, identifying needs and opportunities. CI started working with a couple of account teams almost immediately. Begasse says it really helped people understand the offering's power, and they naturally began thinking about how to apply it on other accounts.
"Anxiety levels go up when everything changes abruptly," Begasse notes. "We just kept evolving, adding, integrating in bite-sized chunks. It creates stronger fabric when woven slowly into the way you do business."
CI is now woven all client work in New York, and some work out of the London office. Examples of CI work, industry trends and tactics are presented at monthly meetings. The CI team also communicates regularly on Facebook and blogs.
"We don't stop educating everyone about what we can do because the CI team has a solution, or is critical to the solution, for every challenge," Begasse says.
Reorganization
Founded in 2000, the CementWorks formed three professional agencies and one consumer healthcare agency in 2008. The idea was to grow horizontally, retaining the intimacy, entrepreneurial spirit, and hands on senior management that had propelled success.
After an unsettling 2009, a plan to reorganize into one agency—the CementBloc—launched in early 2010.
Jennifer Matthews was named managing partner, and a leadership team of 11 was established. The team created an integration plan and a focused message plan and began discussing reasons for the change with employees (148 at the time).
"We're known for being intimate, so we started [by communicating] with small teams," Matthews says. "The vast majority wasn't surprised because we were already working [together]."
Core competencies were evaluated across all levels and disciplines. Existing talent was measured, and training programs were devised. No one was laid off.
Operational and training plans were presented at an all-hands meeting in March, and a cross-functional team revisited and updated core values eight months later. "Including [the cross-functional team] really helped [generate] buy-in and excitement about the future of the agency," says partner Barbara Patchefsky. The reorganization was complete by the end of 2010.
Senior leaders update employees and answer questions, including anonymous ones submitted in "Bloc boxes" around the office, at monthly floor meetings.
"Tough questions sometimes come up in these meetings," Matthews notes. "Some people left the agency as a result of the integration – not a lot, but some. We're as honest as we can be and encourage teams to speak and share. The intimacy of that format helps employees feel included and heard."
Repositioning
Lehman Millet (LM) has navigated three major evolutions since its 1978 founding as a B-to-B hi-tech agency. Focus shifted solely to healthcare in 1986, and it tightened to devices and diagnostics business in 1996. In 2009, focus was expanded beyond D&D to include all healthcare companies that are "changing the standard of care."
President and CEO Bruce Lehman says expanding focus to include innovative clients outside D&D made sense given shifts in the healthcare industry, including the rise of targeted therapies and device combination products, and the agency's expertise in bringing transformative products to market.
A core team of senior employees recommended changes and developed all processes for each evolution. Lehman doesn't think it can work any other way.
"We gathered the strategy team, as we do for any client going through a repositioning, and ran the same engagement for the agency," he says. "It wasn't me [dictating]. It was built into the fabric of the organization from the beginning."
After the plan was established, Lehman discussed strategy and positioning, and implications for business development, professional development, and talent mix with everyone.
"People weren't nervous about their jobs—they saw as it as an opportunity," Lehman notes. "We didn't move away from D&D—we moved towards new things."
Current headcount is 80, up from 60 in 2009. Lehman recruited many with high-level pharma expertise, as pharma (including specialty, oncology, and CKD) represents about 40% of business now. Though pharma product work differs from D&D work in terms of thinking, workflow, process and pace, Lehman says it hasn't dramatically impacted LM's culture. "The change has created a whole new horizon of opportunity for employees," he adds.
Scroll down to see the next article