November 01, 2013
Going for the Unexpected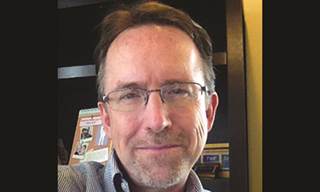 We know how to create the expected… a demographically appropriate couple looking into the camera with a content (not happy) expression… a tasteful headline… perhaps a beautifully illustrated metaphor image. Add guideline-approved brand colors and a swoosh and you've got an ad. Expected is the low-hanging fruit. Expected has an easier path through the process.
A great ad that demands to be noticed, informs its audience and inspires action, needs the unexpected. We all bring preconceived notions to the media we're exposed to. It often takes a surprise or a new viewpoint to shake them loose and invite changed thoughts and behaviors.
The ads highlighted in the slideshow above are a nod to the power of the unexpected… an unusual metaphor, a conspicuous facial expression, a new perspective. All used effectively to rise above the din of the expected and dare to be noticed.
---
Rich Miller is VP, Creative Director, Artcraft Health Education
Scroll down to see the next article