February 01, 2012
Headliner: Fred Wilkinson, Watson Pharmaceuticals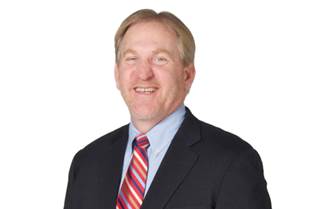 G. Frederick Wilkinson
EVP, global brands, Watson Pharmaceuticals
2006-2009
President and COO of ­Duramed Phamaceuticals
2001-2006
President and CEO of ­Columbia Laboratories
Fred Wilkinson rejoined Watson Pharmaceuticals in September 2009 as EVP, global brands (he was SVP and COO from 1996 to 2001). This "second tour of duty" appealed to him, given president and CEO Paul Bisaro's commitment to building a world-class brand business and a world-class generics business. Indeed, Watson is barreling ahead full steam, expanding globally, investing in R&D, and launching branded and generic products, including a generic version of Lipitor.
The brand business is focused on women's health and urology products, with broad portfolios in both categories. Six products have launched in the last six years, including the oral contraceptive Generess last year, emergency contraceptive Ella in 2010 and urology products Rapaflo and Gelnique in 2009.
The Generess launch, which won three MM&M Awards, shows how marketing can drive a product in a crowded category with little product differentiation. On the HCP side, one focus has been making Generess easy to prescribe. Wilkinson, who spent five years as a Sandoz sales rep, says keeping sales territories consistent is key to success across all brands.
"Companies sometimes overlook how long it takes to build a relationship between a rep and a doctor," he explains. "We've found efficiency has increased because reps have an easier time getting into see doctors."
Consumer-facing efforts for Generess integrate social media aspects and an "I Am Generess" program that lets customers choose a women's charity to which Watson donates $5 for every prescription filled. More "coins" are earned to donate by interacting with the brand on Facebook, through an iPhone app and by inviting others to join.
"We've spent a lot of time on social networks," Wilkinson says of the Generess program, stressing that Watson is "not trying to promote through social media, we're just making information available there.
"The charitable tie-in has driven a lot of mentions, increased awareness and given more visibility to the name Generess," he continues. "The contribution fits into social media processes...[and] it matches the social consciousness of Watson and our consumers."
DDMAC hasn't issued comment and Wilkinson doesn't expect any because the Generess campaign "falls well within current guidelines."
The women's healthcare portfolio will continue to expand, and 2012 could be a big year if Watson's progesterone gel 8% (now marketed as Crinone for infertility treatment) is granted a new indication for preventing preterm birth in women with a short cervix. Awareness groundwork has been laid in partnership with such organizations as the March of Dimes regarding the need to test for short cervix and treat to reduce the possibility of premature birth.
Watson has launched four urology products in Canada this year, and is marketing branded generics of its generics line in Brazil and Mexico. Rapaflo, Gelinque and Androderm should launch in Brazil and Mexico in 2013.
Wilkinson, who grew up in Columbus, Ohio, began his career as a pharmacist. When he became bored with that job, he went into pharma sales and then transitioned to marketing.
In his current position, Wilkinson's responsibility includes Watson's biologic development efforts. The company is aiming at products that will go to market after 2015, including a recombinant FSH (infertility) that it's developing in-house and oncology products developed in partnership with Amgen. Managing development of a biologics R&D portfolio is right in Wilkinson's wheelhouse, as he has plenty of experience building out R&D portfolios and has also managed Barr's biologics initiatives.
"We couldn't be more excited about biosimilars," Wilkinson says. "We will promote them. It doesn't appear that in our lifetime there will be substitutability of biologics. It will require doctors, payers, and everyone in the mix to understand product attributes."
Scroll down to see the next article