November 01, 2011
Headliner: Helping companies and patients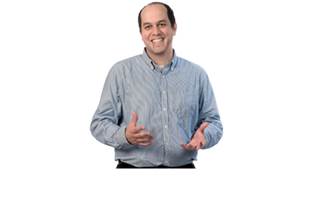 Manny Hernandez
President/chairman of the board, Diabetes Hands Foundation
2008
community advocate, Ning
2003 – 2008
web product manager, Full Sail University
Manny Hernandez, the founder of Diabetes Hands Foundation (DHF) and its patient communities TuDiabetes.org and EsTuDiabetes.org, has partnered with pharma companies on education and support programs—and has witnessed firsthand how companies like Roche Diabetes Care and Sanofi have created mutually beneficial scenarios by getting involved in online patient communities.
After a 2009 recall, Roche's associate marketing manager Rob Muller asked Hernandez if it would be appropriate for him to join TuDiabetes.org, state who he was and share information. "He's a go-to person for people who had product ideas and suggestions," Hernandez says. "Those ideas can influence products in ways that weren't possible before. He couldn't have taken that first step without buy-in from Roche."
The sites are supported through a mix of grants, donations, ads and sponsorship revenue. Hernandez says ad revenues are only a small part of the mix.
Sanofi recently contacted Hernandez via Twitter, asking him to pass along a customer care number so the company could help a woman who had turned to TuDiabetes.org after she accidentally took a double dose of long-acting insulin.
"A few days later this woman described on TuDiabetes.org how her panic had turned into a beautiful example of the potential of this space—the community helped and the product manufacturer was there for her even though the problem had nothing to do with the insulin," he explains.
Hernandez is "held up as the pinnacle of activism and efficacy in working with the industry in a transparent way that's a model for other communities," says WEGO Health CEO Jack Barrette.
A diabetes patient himself, Hernandez commends Roche, J&J's LifeScan, Sanofi and Boehringer Ingelheim as "pioneers" in engaging diabetes advocates and says pharmas should reach out more to online communities. "As a patient, it's disappointing because if there's potential for an adverse event to be uncovered, it's their responsibility to not hide but to look at this immense sea of conversation," he says.
Born in Venezuela, Hernandez earned his MA in electrical engineering from Cornell and has extensive professional experience in web product development and online community and content management.
Misdiagnosed with type 2 diabetes in 2002, he was eventually correctly diagnosed with a form of type 1 diabetes. The connections he made and information he learned by attending an insulin pump support group transformed his life. He went on to found the two websites in 2007 with his wife, artist Andreina Davila. DHF followed in March 2008.
Combined, the websites reach about 200,000 patients a month. The first awareness program, "Word in Your Hand," emerged in 2007 after a TuDiabetes.org member wrote his feelings about life with diabetes on the palm of his hand. The concept resulted in a video for World Diabetes Day, which led LifeScan to license Word in Your Hand for campaign that benefited diabetes charities, including DHF.
Last year Roche began to support DHF's Big Blue Test, which illustrates the importance of exercise in managing diabetes and benefits diabetes organizations that support underserved, high-risk populations. Additional partners have included Novo Nordisk, Medtronic, Animas, and Sanofi, which will co-sponsor a 2012 program called "Diabetes Cloud" that Hernandez describes as "an incubator" for awareness initiatives.
Hernandez also consults for companies and nonprofits and speaks at conferences. "There are very few moments that I'm not working," he says. "I feel a duty to keep at it and do the best I can."
Scroll down to see the next article