May 01, 2014
Health Literacy: The Language of a Blockbuster
Download:

Health Literacy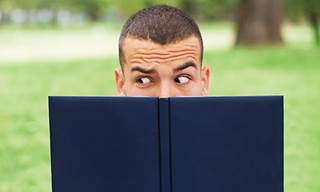 Health Literacy: The Language of a Blockbuster
Vanda goes on mic and camera to boost understanding
Making a connection with people so they can absorb complex drug or disease information is the key to health literacy. Barriers, such as language and culture, must be overcome in order for programming to resonate. Forging that bond becomes even more difficult when your target audience's members are blind and largely unaware that treatment exists.
Vanda Pharmaceuticals is facing that challenge now. In April the company launched orphan drug Hetlioz (tasimelteon), which the FDA approved in January, marking the first treatment for non-24 hour sleep-wake disorder.
The little understood, orphan disorder affects up to 70% of people who are totally blind, causing a range of daytime difficulties including an overwhelming urge to sleep during the day. Symptoms can lead to a decrease in well-being and productivity.
Vanda has embarked on a disease awareness campaign to get the word out to the estimated 80,000 non-24 patients in the US, mostly by delivering real patient stories through a variety of media. While the campaign is in the early phase, the firm says the response has been encouraging.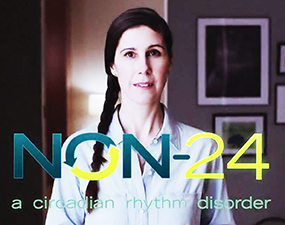 A health and wellness podcast series featuring Erik Weihenmayer, the only blind person to climb Mount Everest, made its debut in February, including insights from physicians, life coaches and other individuals living with this disorder.
It complements non-branded radio ads that have been making the rounds nationally since October. The ad is sparse on background noise or sound effects; listeners hear only the voice of a real patient, identified by Vanda as "Lynn."
Vanda has not only taken to the microphone. Its Non-24 Share More Campaign is also on camera: In March, a slate of non-24 awareness TV spots (pictured above)—also featuring actual ­patients—aired against such network programs as Big Bang Theory, House and Law & Order: SVU.
Vanda says the spots are running as a pilot. Many blind people actually listen to TV, through services that describe video. A digital awareness pilot, leveraging non-24.com, is also underway.
"After extensive research with the blind community and its advocates, we've designed a commercialization approach to appropriately address the need of our patients in the context of this orphan disorder," said Vanda CEO Mihael Polymeropoulos during a call with analysts earlier this year.
"All metrics now of this campaign suggest a steady growth" in identification of new patients.
The TV ads are also designed to reach physicians. The challenge among HCPs is a little different, Polymeropoulos said, in that most of the 2,000 or so sleep doctors around the country are aware of circadian rhythm disorders. They can recognize blind patients with sleep-wake disorder, and differentially diagnose non-24.
"However," he said, "as expected for a rare disorder and in the absence of any therapeutic, historically, they have treated very few patients."
That could change if Vanda's ads succeed in upping understanding across the blind community. —Marc Iskowitz