January 02, 2013
In healthcare market, no longer business as usual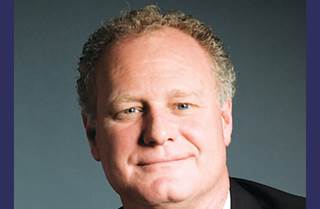 Geoff Melick
EVP, Chief Creative and Innovation Officer, GA Communication Group
The Affordable Care Act (ACA) could be the most important piece of legislation to impact the delivery of healthcare since the passage of Medicare and Medicaid in 1965. Although we don't yet know the full impact it will have on the pharma industry, it could be a game changer for how pharma markets their brands in the future. As new policies under the ACA start to take effect, pharma needs to quickly adapt their communication strategy to address the new audiences that these policies will create as well as the new needs of the healthcare decision makers. One thing is certain: the ACA will have a lasting impact on how providers treat patients and how doctors order care.
One implication of the ACA is the pressure that will be placed on providers to focus on preventative care and early patient intervention. This will force patients to assume more responsibility for their own personal health management, as well as assume the role of major caregiver for their loved ones. As a result, there will be increased demand for advice and information from health advocacy groups, as well as more patient education on specific medical conditions and diseases, treatments and protocols from pharma than ever before.
As content providers, pharma marketers and their agencies need to develop strategies for working with advocates (pro and con) and for communicating with patients and caregivers. Among the issues: How will these changes affect pharma relationships with HCPs and consumers? Should pharma marketers focus more on patient education or increase consumer promotional spend? How will pharma align with and communicate to advocates who support their brands or lessen suspicions about their brands among anti-pharma marketing advocates? Agencies must help clients answer these questions.
As the ACA moves into full implementation, agencies should be thinking of how to advise their clients on strategies for stepping forward. Pharma will be gauging their agencies' ACA acumen to determine if they are prepared to help them better align their brands with the changing healthcare landscape. A quick survey of many agency colleagues tells me that very few agencies have taken time to understand the ACA and the impact it will have on the healthcare industry.
Understanding the ACA implications is a daunting task, but it is something agencies must do to ensure their future.
Scroll down to see the next article