October 01, 2013
Is Costco selling cancer to consumers wholesale?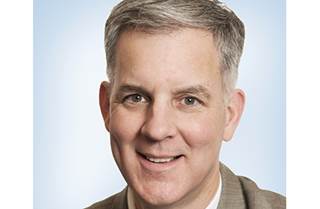 John Seng
Founder and ­president, ­Spectrum Science
Improved lung function. Decreased risk of heart attack. Thousands of dollars saved. These are just a few of the benefits that Costco Wholesale attributes to quitting smoking on the website for the company's extensive and free employee smoking cessation program,"Quitnet."
"Quitnet" provides employees and their families with 24-hour personalized support and coaching, smoking cessation guides, and free medications.
Costco appears to take smoking cessation and its health benefits seriously and should be commended for these efforts.
So why do I instead feel the company represents the ultimate in hypocrisy?
One of the many products Costco offers at bargain prices is cigarettes. Not only can cigarettes be purchased at close to 450 retail Costco stores nationwide, but in four states, if licensed as a tobacco merchant, you can buy discount cigarettes in bulk, online, for resale purposes.
Worse yet, my company, Spectrum, recently received a solicitation from Costco requesting permission to give our data (if we sold cigarettes) to tobacco companies to help them market cigarettes more efficiently. A vicious cycle for a product that, evidenced by its internal messages, Costco knows and warns its own employees is harmful to both their health and wallets.
How could a company with an otherwise good reputation such as Costco care about curbing tobacco use among its employees, yet, in league with tobacco companies, push low-cost cigarettes on consumers at a huge risk of developing cancer?
Clearly Costco has no legal obligation to cease selling discount cigarettes. But, as a major employer—one that encourages and applauds smoking cessation—is there not a moral responsibility to reconsider this portion of their business model?
Costco is a great place for all Americans, regardless of their income, to find high-quality goods at low cost. Unfortunately, it's likely that Costco Wholesale ranks as the biggest tobacco trafficker in the US. My company's researchers could find no evidence that Wal-Mart, the largest US retailer, sells tobacco online, and Target, the nation's second largest retailer, does not sell tobacco at all.
As good public citizen, Costco should stop its two-faced approach in human healthcare and discontinue marketing cigarettes and other tobacco products. Start practicing in public what you communicate to your own employees.
Who has more buying power to reduce the cost of cancer in society than Costco?
Scroll down to see the next article