March 16, 2015
Lita Sands, Former Global Head, Digital Transformation, Novartis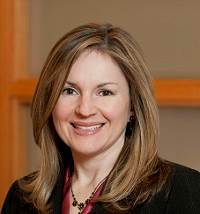 Lita Sands

, Former Global Head, Digital Transformation, Novartis

Lita Sands is the former head of Global Digital Transformation for Novartis Pharmaceuticals. In that role, she was responsible for building new commercial model capabilities to support right patient, right drug, right time, by digitally enabling all customer facing organizations for enhanced customer engagement and developing new mobile platforms to advance patient outcomes.

The selling platforms she created are used by over 20K representatives around the globe, and over 40 country organizations now have advanced digital capabilities that are dramatically transforming how they go to market.
Her career at Novartis began in the US organization, where she built Multi-Channel Marketing Capabilities that drove greater customer access through data-driven campaigns and integrated channel management.
Prior to Novartis, she helped transform the industry's approach to B2B marketing as the Chief Marketing Officer for Ogilvy Healthcare where she developed the Next Gen HCP Marketing Practice. She also established some of the first consumer relationship marketing organizations for Pharmacia and Pfizer, with a demonstrable impact on patient adherence.

Lita has a track record of bringing change to large companies across other industries as well. Throughout her career, her contributions have driven more effective customer acquisition and retention through data-based targeting and advanced segmentation for companies such as AT&T, Prudential Insurance and PNC Bank.
Lita received a B.S. with a dual major in Computer Science and Marketing from Kean University and an M.B.A. from the Wharton School of Business.
Scroll down to see the next article