August 29, 2014
Live, Listen and Learn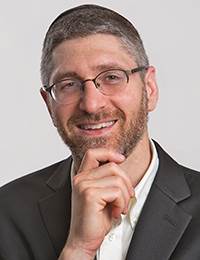 At first glance, it would seem that the twin goals of Patient Education and Patient Centricity should go hand-in-hand. And in theory that's true, but as pharma marketers tell us in this month's cover story, "Keeping Pace with Patients" (p. 34), it gets complicated.
Just as HCPs want to put the patient first, and patients want to be placed at the top of the customer totem pole, industry wants to work toward that goal. The issue with using tried-and-true education as a vehicle to achieve this objective is the metamorphosis health information has undergone. For one, credible sources of treatment information can sometimes get drowned out.
"Patients are inundated with information, whether through apps, videos, websites or brochures," Stephanie Tsolakis, senior manager, brand marketing at Teva, tells MM&M Senior Editor Larry Dobrow.
Second, the usual communication methods are not enough now. In the words of Vic Noble, consumer marketing lead–ADHD at Shire Pharmaceuticals, the world has changed, and companies are realizing that to stay relevant, they need to be more attuned to their audience.
"Eighteen months ago, [interacting with] bloggers wasn't necessarily on the horizon. That was something Shire had never done before," says Noble, explaining the drugmaker's latest ADHD awareness effort, which parlayed interaction with community members into broad social-media pickup.
For patients, not every company has been so responsive. Take Christine Miserandino, a lupus sufferer. While recovering from a stroke, Miserandino was taken aback by what was ostensibly an education pamphlet handed to her by a probably well-meaning HCP.
"I could not feel the left side of my body. I could not speak," she recalled at an MM&M Skill Sets Live event, "yet my family and I received this little pamphlet. So I guess what 'patient-centric' means to me is 'welcome to my world.'…You're coming to my world, not the other way around."
Fellow Skill Sets panelist Marisa Troy, who suffers from inflammatory bowel disease, underscored the point, noting that "good" patient-centric companies are those that consider their every message in the context of how it will affect the patient and her family.
Those that are "bad"? Well, let's just say Troy does not have much use for either DTC advertising, which she says "preys on vulnerable people," or the litany of side-effect information that goes along with it, which she termed "completely unacceptable."
These statements show why "good" patient education is such a challenge. While industry has embraced the notion that patients are in control, it's taking a long time to make good on that epiphany.
And while companies get held up on the road to becoming truly patient-centric, audiences are taking matters into their own hands in terms of how they learn about diseases and treatments.
No one likes to get left behind. What's the key to keeping pace? Perhaps it's to remember that patients are people with their own preferences. "I have a life," remarked MarlaJan DeFusco, whose health issues, including lupus and Behcet's disease interrupted a promising nursing career, during MM&M's recent roundtable discussion, "Thinking More Like a Patient."
Educators at pharma and marketing firms who consider the above, well, a learning experience, will be those best positioned to connect more effectively with their No. 1 customer.
Scroll down to see the next article