June 27, 2012
Making Big Data and Advanced Analytics Work in Pharma Marketing
Date:
June 27, 2012
Time:
11:00 a.m. PT / 2:00 p.m. ET
Click here to register for free!
Pharmaceutical marketers are grappling with both the exciting potential and daunting challenges associated with Big Data. By focusing on the wealth of data captured from non-personal promotions and inbound and outbound prescriber interactions, marketers can apply advanced analytics to create a 360° view of their customer and deliver relevant, personalized offers.
Join MM&M, Janssen and FICO for a 30-minute webinar focused on sharing innovative data and analytic strategies in pharma marketing. The discussion will include:
Best practices in creating centralized customer data


How to use and analyze interaction data across the brand, franchise or company to derive deep insights into the tactics that drive the best results – plus, what it takes to make these analytics actionable


How to expand brand marketing programs globally, complying with regional privacy regulations


How to overcome barriers, such as declining access to prescribers and greater regulatory and legislative scrutiny


How to implement a customer-centric multi-channel approach
This webinar will include case studies illustrating real examples of how leading pharma marketers are making innovative use of centralized data and advanced analytics to deliver measurable improvements in their marketing campaigns.

Featured Speakers:
Debbie Kenworthy, Director of Business Analytics - Virology, Janssen
Todd Steffes, Vice President, Healthcare Practice FICO

Sponsored By: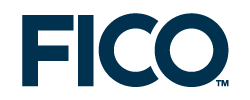 Scroll down to see the next article