December 01, 2013
Med Ed Report briefs: December 2013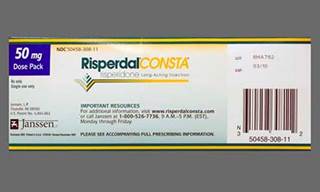 Bayer Healthcare, Onyx Pharmceuticals and Lilly sponsored a CME workshop series for oncologists and oncology nurses, offering guidance on treatment of solid tumors. ACCME-accredited firm Med-IQ is the provider on the presentations.
The probe that resulted in J&J's $2.2-billion settlement last month for alleged illegal marketing of Risperdal and other drugs also named several academic medical centers. ­According to the Chronicle of Higher Education, the probe fingered a list of more than 50 researchers at some two dozen mostly US universities who wrote articles for medical journals that J&J allegedly used to overstate the benefits and understate the risks of the drug.
CMS updated its frequently asked questions page on the Open Payments program—formerly known as the Physician Payment Sunshine Act, noted the blog Policy and Medicine. The page was updated with 20 new FAQs.
Community Care Behavioral Health Organization said it's offering a series of 12 web-based trainings for psychiatrists focusing on strategies to help improve health. The 30-minute presentations each come with free CME credits.
Scroll down to see the next article