May 01, 2012
Med Ed Report briefs: May 2012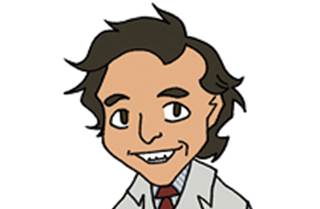 Sens. Charles Grassley (R-IA) and Herb Kohl (D-WI) requested that CMS complete a final Sunshine rule no later than this June, so that companies can start collecting data this year.
Software outfit Viscira launched a new Online Speaker Portal for clients, designed to serve as a communication hub for pharma product speakers, and let them access resources and tools for peer-to-peer educational talks.
CBI said it will hold its 10th Annual Forum on Educational Grants next September 11-12 in Philadelphia.
Stanford Medical School's CME program funded development of a web- and mobile-based game, called Septris (a la arcade classic Tetris), to teach doctors about treating the sepsis bacterial infection. The $30,000 grant for the game was part of Pfizer's three-year, $3 million grant to the school.
Only 22% of US certified CME
now involves funding from a named brand, according to companies surveyed for a study by Cutting Edge Information. CME attendees now see industry affiliation as "tainting the CME material," said Cutting Edge COO Adam Bianchi.
Scroll down to see the next article