August 15, 2011
Mentor and social (media) butterfly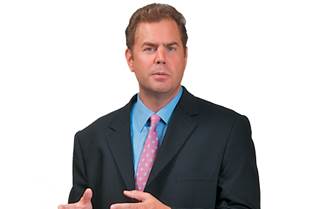 Mark Bard—Board member, Digital Health Coalition and managing partner, 305ventures
2009-2010 chief commercial officer, Decision Resources
2002-2009 founder/CEO, Manhattan Research
Mark Bard gave the healthcare industry a shared vocabulary with which to talk about digital health in Manhattan Research. Now he's working on giving the industry a collective voice as it wrestles with how to use new media under an outmoded regulatory framework.
Bard, together with his Manhattan Research co-founder Joe Farris, launched the Digital Health Coalition back in June with the aim of engaging regulatory agencies and the news media in the dialogue about regulation of drug and device companies' digital marketing efforts.
"It came out of the frustration that you have an industry that's so innovative in so many ways, but when it comes to the world of digital, it has gotten further behind the curve with each passing year," says Bard. "There's a lot of smart entrepreneurs out there that avoid the pharma industry like the plague simply because if you've got a great idea, there's so many other industries that are a lot more innovative."
Things seemed hopeful when, in late 2009, the FDA convened a two-day public hearing on the topic of pharmas and digital marketing and promised some direction soon. Since then, the agency has backslid on that, partly due to the difficulty of designing guidance for as-yet nonexistent media channels, a problem Bard acknowledges.
But the medical and marketing industries should have a say in the agency's ongoing dialogue about digital, so Bard began convening "the best and the brightest" from drug and device companies (though not representing the companies officially), along with digital marketing agency leaders, policy and regulatory experts and FDA law legal eagles. The group is looking to add patient and community advocates to bring a consumer viewpoint.
"Everyone wants to say, 'Here's what consumers think,'" says Bard, "but there's not just one type of consumer. There are certainly those that are scared to death of anyone with a commercial interest being in their conversations. Great. Give them opt-out. But let's find a world where they can coexist with those who do want to interact with brands. The industry has been very good about saying: Hey, let's not throw the baby out with the bathwater here, there's a lot of value for patients in things like behavioral tracking."
A Navy brat, Bard grew up everywhere that there was water and a base—up and down the coasts, Hawaii and Alaska. He now lives in Miami with his wife and two-year-old son, commuting often to the Northeast. He tries to travel to a new country each year.
In business school, Bard studied healthcare administration but realized he didn't want to work in a hospital or run an insurance company. A journal article he wrote on health policy while at UNC Chapel Hill caught the eye of a GSK exec, who brought him on as a consultant, working on early efforts at electronic medical records, among other things.
He co-founded Manhattan Research in 2002, in the wake of the dotcom bust. "The focus was really building a vocabulary, a lexicon, of how to talk about digital and the impact on healthcare and marketing and the pharmaceutical industry," says Bard. He and Farris sold the firm to Decision Resources six years later, and he left at the end of 2009.
"When you build and sell a business, it's a predictable process afterwards," says Bard.
"You travel, you recharge and you think about what really motivates you and how you can give something back."
And so Bard came up with the Digital Health Coalition and 305ventures, a venture fund for digital health startups through which he hopes to mentor entrepreneurs.
"You're going to go through these stages starting a company," he says. "You're going to have self-doubt. You're going to make mistakes. And I thought, God, I wish there had been someone to mentor me back in 2002."
Scroll down to see the next article