August 01, 2013
MM&M Awards: Glimpse at Gold
Download:

Glimpse at Gold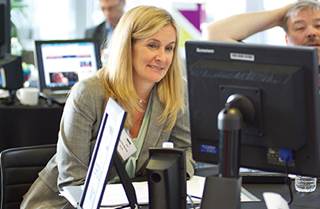 MM&M Awards: Glimpse at Gold
A panel of 100 esteemed industry leaders and thinkers spent several hours discussing, reviewing and scoring around 700 entries to the MM&M Awards. Here are the results of their efforts—the 2013 finalists
Following two exhaustive rounds of scoring by 100 or so independent industry judges, the results are in for the MM&M Awards 2013. The finalists for each category are revealed on the following pages—but you'll have to wait for the spectacular dinner and ceremony on October 2, 2013 to find out who will take home the gold and silver awards.
The MM&M Awards are judged with the utmost independence and authority, using an esteemed panel of leaders and thinkers representing a wide variety of disciplines and backgrounds within the healthcare marketing community.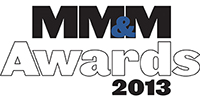 This year, we again incorporated a preliminary round of online reviews into the judging process. We also expanded the size of the panel to increase the number of judges reviewing each submission, to allow greater flexibility in matching judges' expertise with particular category disciplines, and to enable an extended review of the leading contenders in the final round.
Make no mistake. Judging the MM&M Awards is a serious business. If you need further proof, take a look at some of the photographs from the judging day (pages 62-66), each conveying the dedication and hard work that goes into the review process.
It's not enough for a submission simply to look good, either—it must also be effective. That's why, as well as assembling a band of seasoned creatives, we recruited more than 30 marketing and branding execs from the pharma industry to further extend the authority and credibility of the judging process. (See opposite for a complete list of 2013 judges.)
We would like to take this opportunity to thank all of our judges for their efforts.
As usual, the identities of all gold and silver winners will be withheld until the spectacular gala dinner at Cipriani 42nd Street on October 2, 2013. Not even the judges will know who the winners are until they are called to the stage; the suspense and elation of claiming gold in front of several hundred peers is second to none. Not to mention the celebration that follows. We hope to see you there.
For further information about the MM&M Awards, including dinner tickets, sponsorship opportunities, key dates and past winners, please visit our dedicated Awards website at awards.mmm-online.com.