April 01, 2013
MM&M's Best DTC Ads Ever
Download:

Top 10 DTC ads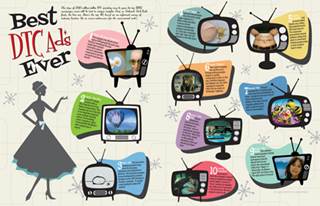 MM&M's Best DTC Ads Ever
The days of 350-million dollar TV spending may be gone, but top DTC campaigns must still be tied to unique insights. And, as Deborah Dick-Rath finds, the best are. Here's the top 10, based on an informal survey of industry leaders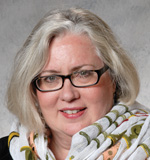 DTC has evolved over the last few years to be a key marketing tool for successful pharmaceutical brands. This evolution reflects the growth of patient empowerment, the acceleration of the information age and, because of managed care, the decrease in time patients and physicians have to discuss options.
Sixteen years ago, when the FDA finally "allowed" pharmaceutical companies to advertise their Rx products "directly to consumers"—on TV and in magazines—those companies had no idea how to do it. They had built mega, multi-billion-dollar brands simply by having reps call on doctors. They had never used the mass communications techniques or emotional branding associated with consumer goods.
Also, in those days, the internet and online marketing were in their infancy. (Mark Zuckerberg was still in high school.) Yet, healthcare organizations wholeheartedly embraced this new opportunity to promote their Rx drugs and quickly developed research and modeling disciplines to prove out these new marketing investments.
For this month's DTC cover story, we conducted an informal survey of healthcare industry leaders in the marketing, media and advertising sectors to find out which DTC campaigns were most memorable—The Best—and why. The winners are not surprising. For the most part, they reflected large therapeutic categories and represent three large pharma companies—Merck, Pfizer and Novartis. Five of the top 10 ads used an anthropomorphic icon to deliver the story. Only one used a celebrity.
See if you agree with your colleagues' picks:
1 Vytorin: "Two Kinds of Cholesterol." This campaign from Merck and its agency DDB garnered the most votes. Everyone remembered the dual visuals that matched a food with a person, and most respondents commented on how this succinctly tied brand to benefit.
2 Claritin: "Blue Skies." A true DTC classic, complete with an Ella Fitzgerald and Irving Berlin accompaniment. This campaign was one of the first to be completely integrated across multiple channels with its "free breathing" clouds. Congrats to Ogilvy CommonHealth Worldwide's wide-ranging team of experts.
3 Zoloft: "Dot." This innovative campaign garnered many votes for its unique, empathetic and influential art direction. This beautiful campaign forever destigmatized a disease. As Adam Levine, SVP Strategy at Deutsch, comments, "It created a new standard for what DTC could be."
4 Lamisil: "Digger." An animated dermatophyte drove Novartis toenail fungus medicine to a billion-dollar franchise. It was an ad that everyone remembered—perhaps uncomfortably so. It was also a campaign with "legs" that even won attention on the talk shows.
5 Zelnorm: "Tummies." Just as music helped Claritin soar, Fatboy Slim helped Novartis' IBS drug stand out. The commercial provocatively showed sufferers raising their shirts to reveal hand-lettered symptomology on their tummies. Hard to forget.