February 01, 2014
Mobile Marketing Report: The Wellness Game
Download:

The Wellness Game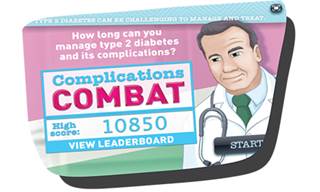 Mobile Marketing Report: The Wellness Game
Curators aim to tame app proliferation
The good news: the mobile health space is growing exponentially, with some estimates putting the number of available apps in excess of 40,000. The bad news: well, the mobile health space is growing exponentially, leaving patients, caregivers, physicians, developers and every other interested party to trudge through the app morass largely on their own.
At this time last year, the market was begging for some kind of curation—and a few organizations have heeded the call. Cigna and SocialWellth partnered on the Go You app marketplace, which offers reviews and a Cigna stamp of app-roval (sorry); WebMD is set to debut a health device marketplace before the end of the first quarter. But these two entities aim at a broader audience—which is why IMS Health's new AppScript service is so interesting to practitioners and web developers, its primary targets.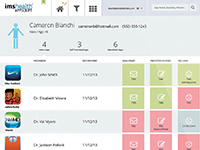 AppScript aims to help doctors match patients with appropriate apps and give would-be developers technical and security/privacy frameworks in which to work. "We went into this hoping to make sense of and industrialize the process of the right app for the right patient at the right time," says Matt Tindall, IMS Health's director of consumer solutions.
It proved a challenge due to wild variations in app content and quality. Tindall scoffs at the oft-reported figure of 40,000 health apps. To birth a tool that would cut through that clutter, IMS tapped what Tindall describes as "a big, big team" to catalog and characterize the tens of thousands of health apps. What the company found, frankly, wasn't impressive. "Maybe two-thirds [of the 40,000] are actually health apps. And most only provide the most basic of information."
The first iteration of AppScript, which debuted in January, should prove a godsend for practitioners in particular, not only because it serves as a recommendation engine of sorts but also because it takes pains to preemptively assuage concerns about privacy and security. When physicians enter the AppScript portal, either through EMRs, a mobile device or a desktop, they can find and prescribe an app. The prescription arrives as an encrypted email or text message, with a PIN code that links to the appropriate Apple or Android store.
"Many physicians are prescribing apps through their personal email or script pads. If you're a patient with a condition that you'd want to keep private, that's not optimal," Tindall says. As for concerns about the reliability of AppScript's rating system, Tindall dismisses them with a half-serious, "Hey, we're Switzerland. We're unbiased. We're taking our insights and sharing them with the ecosystem, that's all."
Additionally, AppScript will, at least in theory, help parties in the healthcare chain figure out which apps are working and why. Already IMS is doing its share of app consulting, hoping to answer that question for pharma companies, payers, providers, pharmacy chains and developers. Whether app engagement will prove a proxy to eventual health outcomes is anyone's guess, but Tindall believes that, at the very least, AppScript will provide clarity to the app-prescribing process. "Physicians, I think, are going to realize that prescribing a mobile medical app is very similar to prescribing a drug."
Next: Can games serve as clinical tools?