February 01, 2014
Mobile Marketing Report: The Wellness Game
Download:

The Wellness Game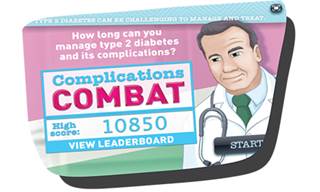 Mobile Marketing Report: The Wellness Game
Can games serve as clinical tools?
In January, when Pfizer and Akili Interactive announced a partnership to explore whether Akili's Project: EVO game (pictured) could help detect early signs of Alzheimer's disease, mainstream pundits were dazzled. An iPhone game can do that? Take that, Candy Crush Saga! If the study confirms that the game has that neurological utility, it would be a step forward for those who believe that mobile games could serve as clinical tools.
But such efforts are hardly novel. It was a decade ago that technology wonk and gaming zealot Ben Sawyer co-founded the Games For Health Project, devoted to uniting forward-minded healthcare people with top-tier game developers in the interest of creating game technologies to improve individual health and the delivery of healthcare. During that time, Sawyer has been both cheerleader and beneath-the-hood tinkerer, splitting his days between his Games For Health advocacy and clients who hire him to create so-called "serious" games.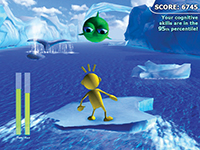 When Sawyer looks at Akili's work, he's impressed and encouraged. "A cognitive health application that revolves around attention and focus—that's important," he says. At the same time, he cautions those who believe that academic/science gaming efforts are ready to explode into view.
For one thing, there's the traditional hesitation of pharma and healthcare companies to embrace The Next Big Thing. "This is still an area of development and activity that is deemed risky for established companies," Sawyer shrugs. "They're trying to figure out where to take the plunge."
To date, games have largely been viewed as most useful as a marketing tchotchke or as a tool to train sales forces. Games have also been bumped down the priority ladder by social media. "Games are much more complex," Sawyer says. "They require more effort to get right."
Sawyer is heartened by the fact that organizations across the healthcare and pharma world are tapping the gaming and academic communities to support their endeavors. Most of the extant games are what he calls "narrow-casted": designed for individuals with a specific health status or disease state, and thus limited in their ultimate reach. Sawyer hopes to push the various communities to think more broadly about health.
Games For Health is continuing work on a series of papers and projects that, it hopes, will make it easier for interested parties to build health games. The idea, in Sawyer's words, is to "create an ecosystem of tools and capabilities." Doing so will improve the games, and widen their potential audience.
"The kind of games that will catch on are the ones that involve a narrative, the ones that require skill-building and strategic thinking, the ones that are immersive," he continues. "They're the kind of games that, when my kid looks at it, he recognizes it as a game."
As for audiences, Sawyer has his sights set on "the people who are sort of taking care of themselves, but aren't workout fanatics or athletes. All that we're giving them right now is counting their steps. Not that counting steps can't be a good data point, but it's less engaging than 'I finished that level' or 'I completed that story.'"