May 01, 2012
Pharma Report 2012: Get Back in Shape
Download:

Get Back in Shape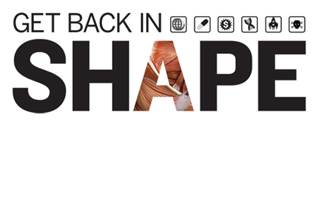 Pharma Report 2012: Get Back in Shape
When big pharma looks in the mirror, what does it see? A body beset by old, expiring brands and not enough energetic, youthful ones to replace them. Marc Iskowitz has industry's regimen for regaining form
Once bloated and winded, the drug industry has made strides at shaping up its US operations, shedding excess pounds and taking steps to shore up long-term health. That's a start. Getting back into real shape will take a package of exercises that build muscle in more ways than one, analysts say.
Industry had a positive 2011, with spending on branded products in the US up by 2.2% in actual dollars to $258 billion from $252 billion, according to IMS Health. It bettered 2010, when spending on protected medicines shrunk 0.7% to $229 billion, and it helped boost overall drug outlay by 3.7% to $320 billion for the year.
New product launches, many of them for innovative medicines and indications to treat rare diseases, helped fuel the increase. But patent losses continue to bite. The glut of expiries is set to reduce global brand revenues by $120 billion through 2015.
Those losses will be felt the most this year and next, predicts Michael Kleinrock, director of research development for the IMS Institute. "Brand growth will be historically low," in the 0-1% range.
Perhaps the most important trend to watch in terms of the industry's comeback lies in new drug pipelines. These may be slowly improving, yet no company has more upcoming launches than expiries, Sanford Bernstein analyst Tim Anderson tells MM&M: "GlaxoSmithKline starts to get into positive territory because their patent expiries lapse. Pfizer—any drug that they launch, or that launched, [when] netted against expiry is a flat line." Even Bristol-Myers Squibb—widely hailed as the most productive biopharma company—winds up being a flat-liner.
In the following profiles of the top 20 companies as ranked by 2011 US sales, you can judge the performance for yourself. In addition to revenues, US and global; top brands and their US sales (courtesy of IMS); and promotional spend (as per Cegedim Strategic Data; ranking encompasses US sales top 20 vs. ranking on pp. 44-45 based purely on promo spend), we include a list of each firm's planned launches—late-stage compounds that analysts believe stand a strong chance of making it to the US market—and upcoming patent expirations.
Pfizer's oral RA drug tofacitinib and Eliquis (apixaban), the blood-thinning drug Pfizer is co-developing with BMS, are the high-profile agents coming due in 2012. There will also be pivotal data sets this year, the most dramatic being in Alzheimer's disease, although the category lacks a launchable drug in 2012.
"If these Alzheimer's drugs work [Lilly's solanezumab and J&J/Pfizer's bapineuzumab]," says Anderson, "they would put the industry back on the map, but scientists put the odds at less than 50%. These drugs could help resurrect the image of the industry."
Putting money into R&D
Among other steps companies are taking to get back into shape, most plowed more money into R&D last year, despite the fact that it's hard to scale innovation. Our company profiles rank firms on their actual R&D spend, indicating the change vs. 2010, and calculate spend as a percentage of revenue.
Pfizer, for one, did not follow the pack in this department. "Pfizer could theoretically spend less and get the same output, which is why they are ratcheting down their R&D spend," says Anderson.
Profiles also show what's emerging from pipelines, as does the approvals table on page 50. Drilling down into last year's newbies, Healogix CEO Harris Kaplan notes that only 23% of 2011 approvals were for drugs with new mechanisms of action vs. almost 60% in 2002. And orphan drug approvals—which were up last year—aren't a replacement for better chronic therapy treatment.
"While orphan drugs with their associated high prices are helping to fill the gap caused by generic expirations," says Kaplan, "they do not substitute for an ongoing patient and industry need for new advances in large, chronic disease categories where there is still significant unmet need such as hypertension, depression, GI disorders, etc."
Industry can pat itself on the back for a productive 2011 both in terms of drugs approved (30, vs. 23 in 2010) and the therapeutic advances they represent, but one year is not a trend, cautions Wayne Pines, a former FDA associate commissioner who is now president, regulatory services and healthcare for APCO Worldwide.
"I don't think the approval numbers indicate anything significant about FDA," says Pines. "The agency can approve new drugs only when the data meet its standard for safety and effectiveness."
Pines and Kaplan say they're more concerned that these innovative drugs get reimbursed. Kaplan says payers are beginning to push back on reimbursing drugs costing patients well into six figures per year.
Another strategy companies continue to employ to fill revenue gaps is M&A, like Sanofi's acquisition of consumer health firm Chattam last year. The easiest way to replace lost sales, these are likely to continue, says Anderson.

Of course, many firms continue to trim their bottom line through wave after wave of job cuts and corporate reorganizations. "In terms of cost-cutting, these companies have a long way to go before they've cut to the bone," says Anderson. He expects more of the same operationally in all buckets—including sales force and R&D.
But the most significant predictors of financial health include more than just a company's willingness to diet. A big one is the firm's degree of diversification into areas like consumer and animal health—businesses that are not subject to the pushes and pulls of the pharma business. "If you broadened it out," says Anderson, "Abbott and J&J are most diversified and have had the best stock performance."
Another leading indicator is the durability of companies' product lines, i.e., how high is the line's barrier to entry. "Animal health and vaccines—they are oligopolies," says Anderson, in that competition is less and they don't have generics issues.
Exposure to emerging markets is a third important variable, as everyone agrees that their future growth is likely to outpace US and Europe. European companies like Sanofi, GSK and Novartis have the most exposure, while for domestics like BMS and Eli Lilly, it's 10% or less.
Again, don't look for this to be industry's magic pill. "Those that are reaching out to new geographies are making 50 cents on the dollar," says Anderson, "but that is better than making no cents on the dollar. It is almost like the industry is pulling out the couch cushions to look for spare change."
INDUSTRY DATA
Revenues, brands, media spend, patent expirations and drug approvals
THE TOP 20
1. Pfizer (see below)
---
1 Pfizer $25.1B
down
7.7%
---
Global revenue: $67.4B (1st); up 0.4%
R&D spend: $8.4B (3rd); down 9.7%; 12.5% of rev.
Top brands: Lipitor ($7.7B), Lyrica ($1.8B), Celebrex ($1.8B), Geodon ($1.4B), Viagra ($1.0B)
Planned launches: Eliquis (SPAF), tofacitinib (RA)
Promotional spend: $2.2B (1st); 8.6% of rev.
Patent expirations: Lipitor (2011), Celebrex (2014), Zyvox (2015)

Pfizer has pretty much made it past a chasm of a patent cliff with relatively minor adjustments, and now boasts one of the best late-stage pipelines. It recently won approval for cancer drugs Xalkori (crizotinib) and Inlyta (axitinib) along with a label expansion for vaccine Prevnar 13. Waiting in the wings are rheumatoid arthritis drug tofacitinib and anticoagulant Eliquis (apixaban)—a JV with BMS for stroke prevention that analysts have high hopes for, despite an FDA delay. The biggest of pharmas acquired Wyeth in 2009 and King in 2010, and last year lost exclusivity for $10-billion mega-blockbuster Lipitor—along with two-thirds of the statin's market share, despite an aggressive defense. CEO Ian Read floated plans for a big shakeup, but ended up placing only Pfizer's animal health and nutrition units on the block. Pipeline wins haven't quieted calls for more aggressive action—most recently Goldman analyst Jami Rubin's call for a full-scale Abbott-style spin-off.