February 01, 2012
Private View: Apple IOS apps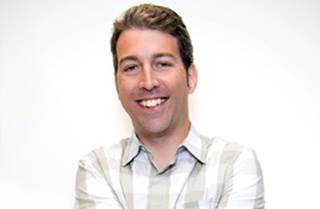 Watching competitors experiment with new media is common for pharma brands. Some progressive companies adopt new technology and lead the way, while others contemplate how to use digital formats in a regulation-filled space.
To stay within legal parameters is easy. Simply create a useful branded tool that fills an unmet need without making claims or relying on patient data.
Here are six useful Apple IOS apps that likely met with little resistance from the legal team. They give users a reason to reach for their iPhones or iPads in a time of medical need and enforce a positive perception around a brand.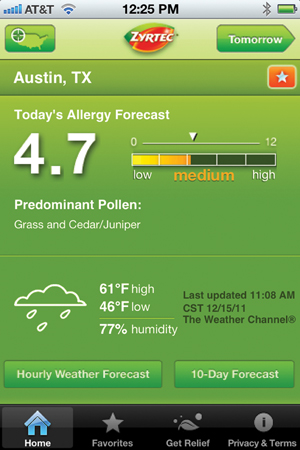 ZYRTEC Allergy Cast
Client: McNeil-PPC, Inc.
App Developer: In-house
If the allergens are unbearable where you live, you need to know what's floating about. This easy-to-use app provides an up-to-the-minute read on air quality plus the weather forecast all in one. Product info is secondary, almost hidden in the navigation.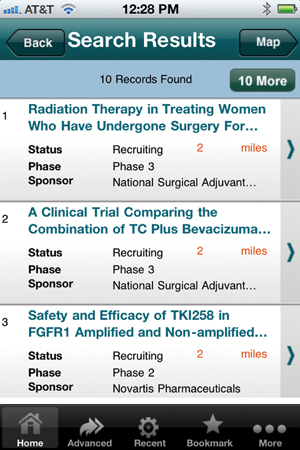 GSK Cancer Trials
Client
: GlaxoSmithKline
App Developer
: MedTrust Online
Accessing public data is a huge win for healthcare. This app uses your location and taps the government database to find local trials matching your type of cancer. The map function and design could use some work, but it's a must-have for cancer patients and oncology offices. Needs an iPad version.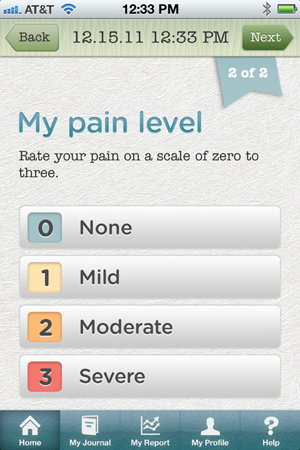 GSK Migraine Notebook
Agency
: GlaxoSmithKline
App Developer
: In-house
This modern, user-friendly app lets you detail points of pain and identify possible triggers. The best feature is the ability to collect a series of entries in one report (including remedies and medications ingested) to email to your physician.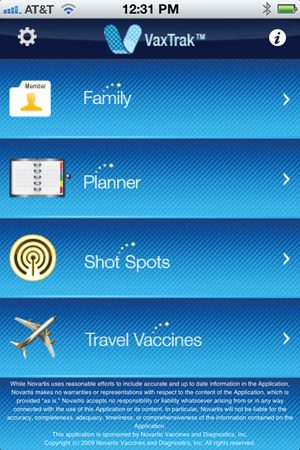 Novartis VaxTrak
Client: Novartis ­Vaccines and ­Diagnostics
App Developer: In-house
This app is perfect for two types of users—world travelers and parents. VaxTrak lets you store all your family's vaccine information at your fingertips. Plus, if you're traveling to an exotic locale, you'll know which vaccines you need before you leave the states.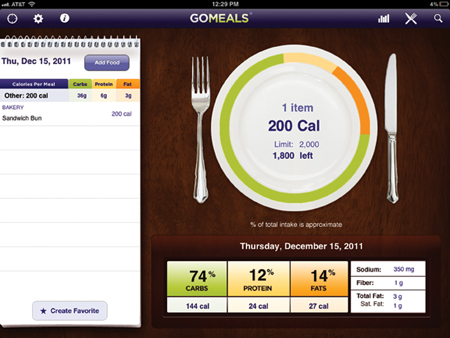 Sanofi GoMeals
Client
: Sanofi-aventis U.S.
App Developer
: In-house
Calorie counting isn't new, but using a mobile device to do it is just a few years old. This app is ideal for athletes, weight watchers and people with diabetes. GoMeals has an intuitive interface, graphs and a local restaurant finder. Capturing food data makes you think twice about what you eat.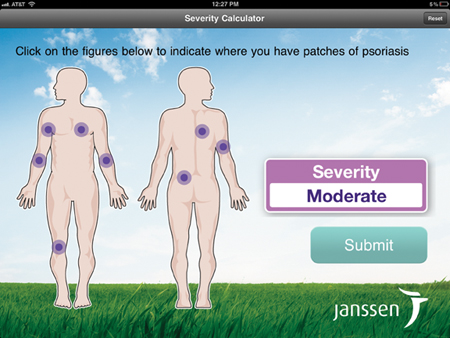 Janssen Psoriasis
Client: Janssen
App Developer: Digital Lynx
Because it's so helpful to physicians, this Psoriasis app is reported to be a candidate for regulation as a medical device. The professional interface isn't as friendly as the patient side, but both help predict the severity of a Psoriasis flare up. Needs work to allow back-and-forth between the interfaces.
To get patients to think of your brand favorably in the modern marketplace, you have to provide valuable perks and add-ons. A branded app keeps your name or product top-of-mind when patients request help from their physicians, and should be a main topic for your future planning meetings.
Scroll down to see the next article