April 01, 2014
Professional Marketing briefs: April 2014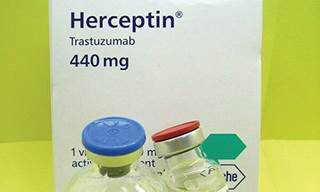 Marketing firm Physicians Interactive has found that oncologists—a hard group to connect with—are easier to reach if marketers think handheld. The firm said oncologists used mobile devices to open about 50% of the emails PI launched in 2013, and 80% of those were opened on iOS devices.
The dot-pharmacy URL is a step closer to becoming what the National Association of Boards of Pharmacy would consider a domain with integrity. The association announced that it has entered negotiations with the Internet Corporation for Assigned Names and Numbers—which oversees domain suffixes like .com and .edu. The association says the negotiations would put it on the hook for verifying that companies with .pharmacy comply with pharmacy laws and practice standards.
Biosimilar Herceptin is coming to India, but marketers will not be able to say so. The Wall Street Journal reported that Roche won a case that prevents the biosimilar manufacturer from using the brand name Herceptin in its marketing. The decision also bars Biocon-Mylan from comparing its lookalike breast cancer treatment's manufacturing processes, safety, efficacy and sales, with those of Herceptin.
Scroll down to see the next article