August 01, 2012
Professional Marketing briefs: August 2012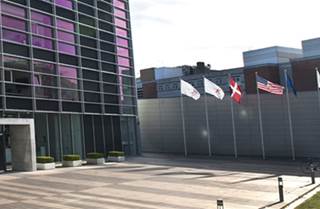 Professional Marketing briefs: August 2012

Lundbeck plans to lay off up to 600 employees that are part of its European operations. A spokesperson told MM&M that the 600 number is flexible—the company has to negotiate with local work councils, and won't have a definitive number until those talks end. Lundbeck said in a statement that the proposed layoffs will help the drugmaker mitigate price pressures of healthcare reform and generics and to weather "uncertainty regarding pricing and reimbursement in Europe."

Pfizer announced it is spinning off its animal health business. The new company will be named Zoetis, which the company said means "pertaining to life." The company said the business, which boasts more than 9,000 employees, pulled in sales of about $4.2 billion in 2011.

Johnson & Johnson's $19.7 billion purchase of Swiss device maker Synthes got FTC approval, having won the blessing of antitrust regulators in both the US and Europe. Approval required J&J to divest its DePuy Orthopedics Trauma business. The FTC's demands make it clear that the original deal would have created a near-monopoly in that market, giving J&J 70% of the US market for treating wrist fractures.