April 01, 2013
Professional Media briefs: April 2013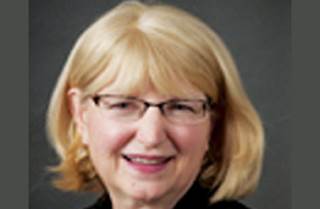 Wiley is providing immunity and inflammatory disease professionals with a new open-access journal: Immunity, Inflammation and Disease. The interdisciplinary publication launched March 4. All published content will be covered by a Creative Commons license. The company also launched the Journal of Medical Radiation Sciences February 22. This open-access title merged The Radiographer and Shadows.
University of Iowa professor of epidemiology Linda Snetselaar is taking over as editor-in-chief of the Journal of the Academy of Nutrition and Dietetics, as noted by Gorkana. She will be the publication's sixth editor-in-chief in its 88 years of publication and replaces Linda Van Horn who has been EIC since 2003. Snetselaar starts June 1.
The American Psychiatric Nurses Association
has endorsed and helped shape an eLearning course, Handling Psychiatric Emergencies. The new course, published by Elsevier, includes live-action video, ethical issue considerations, links to drug monographs and continuing education credits, among other features. The course was written by the Emergency Nurses Association and launched February 28.
Scroll down to see the next article