November 01, 2012
Sales Force Report: Shadowing the Reps
Download:

Shadowing the Reps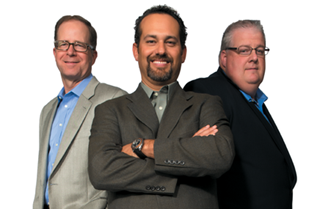 Sales Force Report: Shadowing the Reps
No-See By Choice: the hardcore 4%
Around 15%-20% of primary care physicians don't see sales reps. BioPharma Alliance puts the figure at 20%, and of that, less than a quarter—4% of the total population of physicians—are so-called "No-See By Choice" docs for whom not seeing reps is a matter of conscience rather than practice or hospital policy. While "No-See No Choice" docs' ranks are growing fast as institutions bar their doors to drug companies, that 4% has remained static.
"They just don't want to see reps," says BioPharma Alliance's Mike Luby. "It's a very cynical crowd. 'Lower your darn drug prices' pretty much sums up what they have to say."
Unlike those that don't see reps because they're barred from doing so, who report having a harder time than most docs keeping current with drugs and biologics, No-See By Choicers find it easier to keep up than their colleagues who do see reps or who might like to. They consult journals and websites at a higher rate and rely on their colleagues more for medical information. Their go-tos for new products are Epocrates, UptoDate, Medscape, meetings and conferences and the New England Journal of Medicine. For established products, they prefer—again—Epocrates, UptoDate and NEJM, along with PDR and colleagues.
A little over half of No-See By Choice docs accept samples (55%), according to BioPharma Alliance, which surveyed 85 such docs. That's a shade more than No-See No Choice docs (52%). Just a quarter of all docs that don't see reps say they use co-pay programs, and they report low satisfaction with them—but not that much lower than docs that do see reps (28% of No-See By Choice docs said they get "a great deal of satisfaction" when a patient is able to use a co-pay program they've referred them to). Their preference for samples over co-pay programs tracks about evenly with other docs—which is to say that it's no contest (79% prefer samples).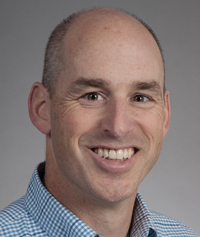 One No-See By Choice doc is David Evans, MD, (pictured above) whose rural Oregon family practice banned reps in 2006. In a qualitative case study published in the Journal of Family Practice, he and his colleagues reported that their clinic functioned more efficiently without reps underfoot, that they and their patients felt better about the integrity of their practice, that they didn't miss samples and questionable ­information from industry. They even preferred their clinic-funded lunches to those the reps brought in.
"For years, we were heavily detailed," says Dr. Evans, who is now at the University of Washington, Seattle. "We were seeing something on the order of 30 visits a month, and it was really interfering with patient flow, and so this was a practical as well as an ethical decision. When it's one rep, that's one thing, but three a day is a lot of time—that's a couple patient visits."
Dr. Evans and his colleagues worried about bias in scientific info that came from companies.
"It became increasingly difficult to distinguish valuable info from propaganda," says Dr. Evans, who at one point asked reps to bring in only peer-reviewed materials. "But we eventually decided it just wasn't worth it and now information access is a lot easier. There are other ways to get information now." Dr. Evans likes The Medical Letter and The Prescriber's Letter.
"I find sampling to be particularly bothersome, actually. Maybe a couple of our patients benefited, but for the most part I don't think they missed out. Data I've seen shows that samples don't wind up in the hands of the indigent."
Patient feedback was overwhelmingly positive. "They get the conflict of interest issue a whole lot better than doctors do," said Dr. Evans.