July 01, 2012
The biggest little black book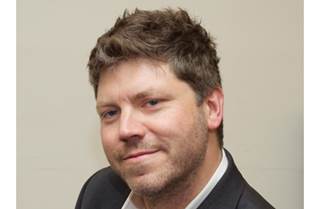 I'm thrilled that this is the largest-ever print issue in the 47-year history of MM&M. Clocking in at a spine-bending 224 pages, this one beats our previous record with 12 pages to spare.
As well as giving our special July issue a face lift and a cool cover, we increased the number of profiled agencies from 75 to 100—and devote the entire issue to them. (Don't feel left out, pharma people—they talk about you a lot. In a good way, too.)
The "100 Agencies" represent the largest healthcare marketing and advertising agencies in North America, as selected by MM&M editors, based on estimates of their revenue.
A number of themes emerged from our interviews and profiles of the 100 agencies. Here's a mainly light-hearted look at some of them:
All aboard the change wagon. Change is everywhere in healthcare right now. This issue is full of evidence. If it's moving, it's changing. If it's not moving, it's probably about to change. Standing still is not an option. Do something different, anything.
Tip: Practice visualizing trends in advance, like Lee Segal of Klick Health, who in 1997 banned email from the workplace with the foresight that, 15 years later, no one would ever get a damn thing done at the office. He was right, of course.
Procurement: what's not to like? The "I heart procurement" movement is gathering momentum. Well, it can hurt to say nice things once in a while. Try some of these: "People demonize procurement as the enemy of agencies… they're truly not." (Marc Weiner, Ogilvy CommonHealth Worldwide); "They understand that success is more than being cheap." (Joe Daley, GSW Worldwide); "They're helping us to solve problems." (Matt Giegerich, Ogilvy CommonHealth Worldwide).
Data and analytics: get some. There is a lot of discussion surrounding measurement and modeling in these pages. What's more, there appears to be a correlation between the financial performance of a healthcare agency and the number of times the words "data" or "analytics" appear in its MM&M profile. For example, W20 Group (revenue up 29%; 8 mentions/page) and Klick Health (revenue up 60%; 5 mentions/page). The message is clear: Measure, Analyze, Predict, Optimize… Repeat.
Sometimes you can go a little quiet. Each year, one or two agencies are unwilling to share information with us (I know, you can't always mention your clients…), but this year there seemed to be more shy shops. I know the excuses are genuine but bear in mind that if you can't say anything enlightening or insightful about your agency, then neither can we. Each year, without fail, the best-written profiles come from the most candid interviews.
If you are missing our regular coverage in this issue, you can always check out our daily news stories at mmm-online.com, or sign up for our daily newsletters and get the stories delivered.
So this is an exciting time of year for us. Last month, we finished judging for the MM&M Awards (finalists announced soon), featuring record numbers of judges and entries. On July 26, we'll host our next virtual conference,
txt 4 pharma—strategies and possibilities in mobile health communications
(you can register for free at our website). And finally we just launched a new blog in association with Dudnyk, called Brand Incites, offering news and insightful views on biotech, biopharma and medical device marketing. Take a look at it on our site and let us know what you think.
Scroll down to see the next article