May 01, 2014
The Pharma Report 2014: New Cycle of Life
Download:

pharma 0514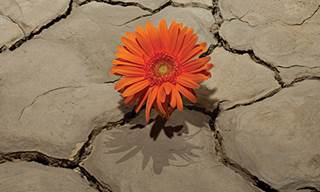 The Pharma Report 2014: New Cycle of Life
The damage inflicted by pharma's longtime nemesis—the patent cliff—wasn't painless. But it did come to a mercifully quick end last year, helping nudge growth in prescription drug spend back into positive territory. Now, with a host of breakthrough medicines ­launching, Marc Iskowitz finds, enthusiasm is tempered as the sector—led by the 20 ­companies on the following pages—grapples with how to make them a commercial success
For spending on prescription medicines, 2013 was a surprisingly good year. And, contrary to popular belief, it's not due to the Affordable Care Act. Total drug spend swung to a 3.2% gain, reaching $329.2 billion, from a 1% decline (its largest ever) in 2012, according to data from the IMS Institute for Healthcare Informatics.
The spending increase was a big improvement—and a surprise, explained Michael Kleinrock, director, research development for the IMS Institute. Key reasons for the recovery were timing-related, Kleinrock told MM&M. "A number of the big patent expiries kind of happened real quick and wore off." The result was a second-half comeback, as the biggest historic period ever of patent expiries—$19 billion of brand revenue in 2013, following $29 billion in 2012—ended.
It coincided with a very strong year for innovative medicines—36 NME launches vs. 27 in 2012, including 17 orphan drug launches, the most since passage of the 1983 Orphan Drug Act, says IMS.
The third factor was the start of the next wave of products set for generic oblivion, as these so-called pre-patent expiries exerted a "growth bump," Kleinrock said. "What you're seeing," he adds, "is the passing of an era." So a standard pharma bogeymen—the patent cliff—was less of a nemesis. Eli Lilly depression med Cymbalta, one of the last top-10 blockbusters, lost exclusivity in December.
For pharma, "things are looking better, especially compared to the middle-to-late part of the last decade," says Les Funtleyder, a fund manager with Bluecloud Healthcare, an investing firm.
Turning the page has been good for the sector. "The patent cliff annualized for more companies," says Bernstein Research senior pharma analyst Tim Anderson, "so more firms are returning to growth."
The increase broke down as follows: specialty therapy areas grew by 11% to $73 billion. Primary care therapy areas grew by 11% to $37 billion. The largest amount of spending—$128 billion in 2013—came in areas with limited innovation or patent expiries but still grew 7%.
Another driver of growth was price hikes on protected brands, which added $20 billion to growth in 2013, up from $15.6 billion in 2012. That's even as generic medicines now represent 86% of prescriptions.
And it occurred prior to implementation of Obamacare. Whereas IMS had forecast some points of growth associated with the ACA and from fewer expiries, now due to patent settlements and changes in some product expiry dates, it means the ACA and the patent cliff will offset each other, Kleinrock says. He expects spending growth in the same 3.5% range in 2014, even with big products like AstraZeneca heartburn pill Nexium, a $6-billion drug, set to go generic this month.
While two-thirds of the companies on the following pages grew sales last year, others still grapple with expiries. Essentially, every company needs to make sure they're the right size for their portfolio. Many continue to do so by jettisoning smaller businesses, and by narrowing product lineups and re-focusing.
Firms have also cut the number of sales reps, from 107,000 to about 55,000-58,000—a reduction of close to half over the last few years, says Pratap Khedkar, managing principal at ZS Associates, the consultancy. "Pharma sizing decisions are closer to being optimal," he says.
Pipeline traction will characterize the next 12 months, especially with a lot of excitement in the oncology area. R&D budgets for the 11 big pharma firms Anderson covers rose a collective 1% last year, and he expects the same plus-one growth in '14.
But while the IMS data might suggest that industry watchers proved overly concerned with the negatives of the patent cliff, any exuberance should be tempered by the reality of a tougher environment for new drugs. Two-thirds of launches don't meet sales expectations, according to a 2014 report from McKinsey & Co.
Market access is a big hurdle in primary care. "When there are several DPP-4 [diabetes pills] that look the same, payers are starting to pit manufacturers against each other," says Anderson.
Yet they're limited in the hepatitis C space, despite the arrival of pricey drugs, like Gilead's Sovaldi last December. "Ultimately, when there's such a huge leap in terms of efficacy, it would be a challenge for payers not to afford that treatment," says Pamela Morris, director, syndicated research at Zitter Group, a managed markets think tank.
Morris says research suggests that payers are more aggressively managing specialty categories like oncology, RA and MS through tools like prior authorization and preferred formulary status.
"For HCV, it's a little bit of a different dynamic," she says. "The first two or three launches of these new revolutionary products are in a really good position. They're priced at a high price point, presumably because they offer greater value over current therapy, and that's different from the majority of other [specialty] categories."
That hasn't stopped a flood of yellow flags over Sovaldi's price, which comes to $1,000 a pill. And, as more specialty agents come to market with high price tags, the pricing ire is not going to disappear.
None of that bothers Funtleyder. "The barbarians are still a long way from the gates," the fund manager says. "But industry has the potential to at least forestall or mitigate what could happen if they are willing to engage both the payers and regulators." He says the first warning shot on Sovaldi was fired by Express Scripts last fall when the PBM knocked many newer brands off formulary, like Pfizer RA drug Xeljanz, J&J psoriasis treatment Stelara, and GlaxoSmithKline respiratory drug Breo Ellipta. "Prior to that, biotech investors, in part, took it as a fait accompli that no matter what biotech charged, if it was an important enough disease, payers would pay." Says Funtleyder, "I think that that preconceived notion is going to be tested."
---
With additional reporting by Deborah Weinstein, Kevin McCaffrey, Joe Dysart and Noah Pines.