February 01, 2013
Trial employing crowd input gets FDA nod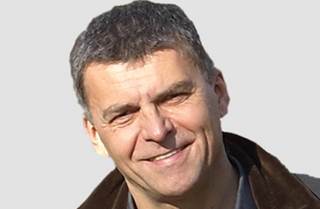 Tomasz Sablinski
What's been called the first clinical study protocol developed using crowdsourcing methods received the FDA's imprimatur. The agency approved Transparency Life Sciences' IND for a clinical trial designed to test a generic blood-pressure medication, ACE inhibitor lisinopril, in patients with relapsing remitting multiple sclerosis.
"We believe that we are the first clinical protocol cleared by the FDA that included input from patients as well as physicians and researchers," Tomasz Sablinski, MD, PhD, founder and CEO of Transparency Life Sciences, told MM&M in an e-mail.
Data will be collected directly from subjects in the yearlong, 150-180-patient placebo-controlled study with the help of remote-monitoring technology from another firm, Advanced Monitored Caregiving, making it a so-called virtual trial as well.
Sablinski said he hopes the firm's crowdsourced protocol design raises awareness of the trial among MS patients and physicians and facilitates recruitment and retention. If so, it could pave the way for what he sees as "a fresh approach" to making drug development more sustainable.
The high cost of running clinical trials, recruiting patients for them, and designing them in such a way as to yield the data required by regulators, payers and marketers are all challenges with which drug developers wrestle, as is the slow, some would say anemic, yield from drug pipelines (recent numbers suggest R&D productivity may be picking up).
Sablinski's firm wants to make the process more efficient. Its business model includes re-purposing generic drugs and testing them in clinical trials that derive their protocols from a global crowd's input, which TLS says can help ensure that the protocols have greater relevance to clinical practice and to patient needs.
For instance, TLS used a web-based tool to elicit insights from patients and healthcare experts, with the responses factoring into primary and secondary endpoints, inclusion/exclusion criteria and remote-monitoring strategies for its Phase IIa lisinopril protocol.
In addition, TLS says it practices full data transparency. "We plan to post all data (raw and final) on our website (with patient identifiers removed) for everyone to see and analyze," added Sablinski.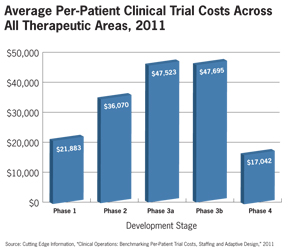 Asked about the TLS study, an FDA spokesperson said the agency does not comment on ongoing clinical trials. "We are aware of studies that have tried to elicit data online, and even do informed consent online," noted the spokesperson, Chris Kelly, in an e-mail. "There is tremendous interest in moving trials into healthcare settings and using patient records to seek potential participants, among other initiatives."

However, trying to introduce such initiatives into clinical research has been a mixed bag. One such effort, Pfizer's 2011 Phase IV REMOTE trial involving overactive bladder drug Detrol LA, was said to be the first to recruit and communicate with patients entirely via web-based telemonitoring techniques. But the drugmaker halted the study earlier this year after it ran into problems attracting enough volunteers.

At the same time, the REMOTE trial proved that new efficiencies could be worked into the trials process: online consent delivery and testing, in-home patient follow-up, expanded use of mobile, and at-home drug delivery. Pfizer's head of clinical innovation, Craig Lipset, said in a blog post that the drugmaker is working to integrate those tools into new trials.

To prevent similar roadblocks, TLS is collaborating with MS researchers at Stanford Medical School to conduct its trial and expects that their participation will facilitate patient recruitment, Sablinski said. That strategy, and remote monitoring of subjects, could also cut costs.

Sablinski said he wants to learn from previous efforts. If TLS's mid-stage trial confirms what preclinical testing has found, it could prove not only the value of lisinopril as a new therapeutic option for patients with MS, but also help the drug developer—and others—realize the promise of crowdsourcing and virtual trials to make R&D more viable.

The cost of clinical trials, a critical expense in R&D, skyrocketed between 2008-2011, a Cutting Edge Info study found, with expenses up across all phases. Phase I costs increased 46% and Phase II costs rose 48%, while Phase IIIa and IIIb costs jumped 88% and 83% respectively. Phase IV costs increased 31%. Patient recruitment accounted for around a quarter of all costs. Says CEI: "Companies at the forefront of clinical efficiency are beginning to employ adaptive clinical trial design … allowing clinical teams to adjust the parameters of a trial midstream, shifting patients and resources to treatment arms with greater probability of success."