March 01, 2014
Vantage Point: Boosting Quality, Containing Costs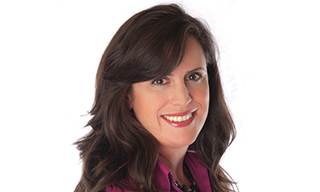 Last year, hospitals saw CMS's ­value-based purchasing initiative affect their adjustments for the first time—and they are taking this change seriously. To protect their reimbursements, hospital officials are scrambling to find strategies for improving on quality measures.
But many hospitals lack the necessary data systems to make meaningful improvements in a short amount of time. One hospital executive told GfK, "I have the best EMR system available, but I can't query 30-day re-admits." Hospitals find themselves under extreme financial pressure as they struggle to deliver cost-effective care and perform against quality metrics.
As a result, hospitals are searching for innovative ways to boost quality and curtail costs. They are thinking through quality not just in terms of what occurs within their walls, but also the longer-term impact of choices and technologies on their patients.
Many see data as the silver bullet that can shift healthcare practice from a volume-driven business to one where quality choices lead to optimized outcomes. As such, a whole new industry has emerged to provide analytics and predictive tools that support optimized care delivery and avoidance of error.
All stakeholders in the US health system are trying to navigate the landscape changes caused by healthcare reform and the increased use of quality-based payment systems. Hospitals are struggling to ramp up performance on key metrics quickly, looking to a variety of data-driven tools to improve quality, systems and financial performance. Look for more innovation in the use of health information technologies and Big Data to drive improvements in readmission and infection rates, as well as other core quality metrics.
---
Shannon Armstrong is senior consultant for GfK's market access practice.
Scroll down to see the next article