August 01, 2014
We've Only Just Begun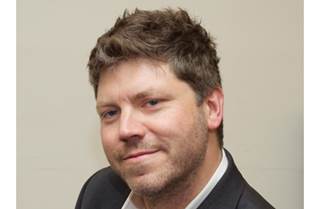 Exactly 11 years ago, I joined MM&M as managing editor. Haymarket Media had only acquired the title 18 months earlier and at that point MM&M was very much a print-only publication that bore little resemblance to the products you see today.
The first issue I touched featured the 2003 Career & Salary Survey. (In case you are wondering, the average industry salary was $115,800, vs. $143,600 in 2013). But industry pay wasn't the dominant theme. Neither was digital, for that matter.
No, back in 2003, it seemed that everything the pharma industry and its marketing community served up—heck, the entire healthcare industry, for that matter—was dripping in blockbuster culture.
Around that time, the dear, late, great Milt Liebman, reported that AstraZeneca had received a "long-awaited approval for Crestor." Meanwhile countless opinion pieces urged marketers to draw on the experiences of consumer packaged goods in maximizing the use of television to hawk pills.
Arguably the industry's most alluring story was the ongoing three-way "brawl" for market share between erectile dysfunction granddaddy Viagra, and newcomers Levitra and Cialis. For a good few seasons, the big three duked it out in boats, on football fields and in bathtubs.
Meanwhile, the biggest regulatory stories dealt with: the ethics of marketing drugs direct to consumers; the almost-forgotten drug re-importation issue; the hurried erection of firewalls between promotional med ed and accredited CME activities; and the freedom-of-speech debates concerning off-label indications via medical journals.
It would be several years before we'd be berating the lack of mobile-optimized pharma websites, or writing about personalized medicine, the patent cliff, or the importance of managed markets. Or a $1,000 pill to treat hepatitis, for that matter. (Although to this day, I'm embarrassed to admit that just before I arrived, MM&M published a print supplement, containing several pages of "useful," alphabetized, healthcare website URLs – please don't pause for too long to think about that.)
So why this random trip down memory lane? Well, it is with equal parts sadness and excitement that I am declaring this my final Editor's Desk column. I have made the difficult decision to step down as Editor in Chief to pursue other personal and professional passions. However, I am grateful to be able to stay in the MM&M family in a new role of Editor at Large, and to contribute to the content from time to time.
I am extremely proud of what MM&M has achieved over the past decade. We have significantly raised the quality and frequency of our content and we have launched numerous products and channels, including: The MM&M Awards, the News Brief, Weekly Digest and Splash e-newsletters; the MM&M Skill Sets Live conference series; virtual events, e-books, Leadership Exchange roundtables; and many others.
More importantly, we cemented our credibility and reputation for objective, relevant, intelligent reporting and continued to grow during one of the most difficult economic periods in the history of publishing.
And now I am delighted to be handing over the editorial reins to Marc Iskowitz, whom I have little doubt will continue to build upon the progress we have made. Marc was my first hire in 2005, when he joined as a reporter, and he embodies all the virtues of being a great leader in this space. Marc has been instrumental in the rise of MM&M, and I can assure you that it remains in very good hands.
Scroll down to see the next article