November 01, 2011
What agencies and clients want
Download:

Agency Client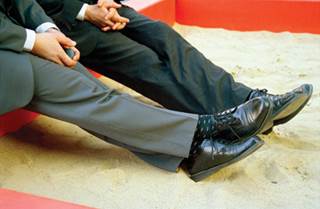 (This is an expanded version of the story that appears on pages 48 & 49 of the November 2011 issue of MM&M.)
With pressure mounting on the industry, it's more important than ever to make the agency-client relationship work. James Chase and Marc Iskowitz ask agency leaders and pharma marketers what they really want from each other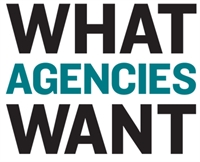 There are no prizes for guessing what's top of the wish list among agencies. "We want nothing more than to be part of the thinking, not just the execution," says Kerry Hilton, president/CEO at HCB Health. "Problems arise when clients treat agencies like vendors, rather than strategic partners. When the agency is in on it from the very beginning, they're much more willing to jump through hoops and make the impossible possible. The work becomes wonderfully exciting, and exciting work makes everyone happy."
According to Hilton, an important part of this process is for clients to disclose budgets to their agencies. "It's our responsibility to find the best route to success for their products and services," he explains, "but when a client is unwilling or unable to share their budgets, it's difficult to determine the best solution and the agency is working blind. Believe me, it's not about the money; it's about determining the best possible solution."
Help us to work more efficiently
Adrian Sansone, general manager, Publicis Life Brands International, believes there are always opportunities to improve efficiencies, and suggests that better collaboration between medical, regulatory and legal reviewers, and agency teams, could help reduce costs and get valuable materials to the market faster. "In complex marketing environments, it takes many disciplines working together to develop the most impactful and differentiated strategies," he states. "More can be done to drive a deeper and broader relationship between the agency and multiple stakeholders beyond the client marketing teams."
Thankfully, the alignment of key decision makers is now happening earlier in proceedings, according to Jay Carter, SVP, AbelsonTaylor. "It has reduced the number of revisions in projects dramatically," he notes. "It has also had a commensurate reduction in the costs of projects, allowing resources to be focused upon execution with the customer, not on the process."
Stop tinkering with our work
Nevertheless, Myers still points to the frustration that occurs when clients constantly want to change what they're saying about their brands and how they're saying it. "There is definitely a time for you to enforce/offer up a change to your agency's work product," he offered in the blog Community Pharm. "But the vast majority of ongoing course corrections don't really help. They may not hurt either. But if you find yourself needing to alter 'direction,' it might be a great opportunity to consider that sometimes the experts you've hired may be doing something that is great even before you start tweaking it."
Myers insists that focusing on creative briefs will save money and time—"figuring it out during the work hurts everyone"—and recommends investing in some solid research.
Again, Carter is encouraged by what he is seeing. "As more clients focus upon bottom-line results, vision has become much more important. Most organizations that I work with today suffer little from the 'analysis paralysis' of the 90s. Our brand directors take the time and spend the resources early to formulate a clear and compelling brand vision… and then we have the pleasure of executing a better-thought-out plan."
Don't commoditize us
The P-word has long been a frustration to most agencies. "Procurement, in many instances, has commoditized services and placed agencies in a position of defending themselves as vendors versus being treated as trusted counselors/advisors," contends Myers. "I find it ironic and alarming that consultants can be paid two to three times a typical agency rate without any concern, while agencies are fighting to maintain a reasonable level of profitability."
He also maintains that cutting estimates and "fighting over every hourly rate discussion" isn't mutually beneficial. "Clients push for rate reductions, yet demand senior-level agency talent. As a result, agencies often have people working on a client's brand at a loss. This is not sustainable over time."
Ned Russell, managing director at Saatchi & Saatchi Wellness, understands why large, complex companies need procurement but believes it can often take the in-line marketing department out of some important conversations at the beginning of the agency selection process. "It also runs the risk of diminishing the role of the relationship between clients and agencies," he says, "which is important because at the end of the day we sell knowledge and a capacity that comes from people. Clients need to have confidence in their people."
Conversely, Sansone believes procurement has strengthened the relationship. "It is most valuable in helping to manage the overall health of the agency client relationship… and can allow the client marketing team to focus on the business," he says. This works when the marketing team doesn't completely divorce themselves from financial discussion."
Where we're headed
Sansone believes the tough industry environment "demands that we gain a deeper understanding of client challenges to ensure we continue to provide value added services. Innovation and creativity have always been the hallmarks of success, but today we need to do it more efficiently."
Russell thinks the challenges are the same as they've always been. "If you do the right thing by your clients, you'll do the right work and they will benefit, and you will be rewarded in kind. If you don't do the right thing, or you don't live their business and the issues they face every day, the story will not have a happy ending."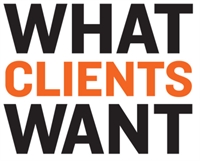 Become a true partner. Laurent Sammut, international senior product manager for Humira at Abbott Laboratories, has a refreshing message for the agency set. "We're all in this together," he says, "so I like working with an agency that knows and embraces collaborative relationships, and is a true strategic and creative partner for our brand." For Sammut, that also means anticipating his needs. "If being late is unavoidable for good reason, I want my agency to not only alert me early, but come up with an effective alternative solution."
Nate TenHuisen, consumer brand director for Nexium at AstraZeneca, expects—and receives—a similar level of service from his agency. "They understand our objectives," he says. "They push back appropriately. They give us what we ask for… but they also give us what we need, even if we didn't ask for it."
Taking ownership of the business in this way is vital to the success of a partnership, according to Doug Saltel, president and CEO at Edgemont Pharmaceuticals. "Agencies need to take the view that our business is their business as well," he says. "They need to come up with new, creative ways to challenge the status quo and to reach our target market, effectively and efficiently. They need to be masters of the tactical mix and have great technical knowledge of the various media and their promotional effectiveness. They are not there just to produce the materials we ask for. They need to go well beyond creative and to accept that they have personally signed up to help us drive the business forward."
Help us to work more efficiently
Saltel believes most inefficiencies are the result of a breakdown in communication regarding project priorities, content, tactical execution or time management. For example, he says, "Why spend time updating a project when you know more changes—like DDMAC feedback—are coming in next week? Why not wait and do the work once, instead of twice?"
Such inefficiencies infuriate Saltel, and he is one client you couldn't imagine accusing of tinkering. "When we agree on a certain way to say something, don't go back to your office and come up with five different ways to say the same thing for different promotional items. Keep it simple. This is especially important in the pharma Industry, where every word matters."
Man up and defend your work
Saltel also demands that his agencies take a position on the ideas they are presenting. "It drives me crazy when they don't have an opinion and leave it up to the company to decide. We need the ad agency's input, ideas, honesty and the willingness to have a healthy debate about the direction we should take. We need an agency team that is willing to challenge us. It's through that exchange of ideas/debate that the best campaigns and work are achieved. Having a 'yes' team is the worst of all possible scenarios. I have fired ad agencies in the past because they were 'yes'" people. I will only work with agencies that will be at the table and part of the decision-making process. I have no patience for order-takers; they add no value and are a waste of time."
Sammut agrees wholeheartedly. "When I brief an agency on a project, the last thing I want is a room filled with people who think everything I say is 'gospel.' I need people to speak up and offer new thinking and new perspectives. So, if I'm not right about something, or if you have another point of view, together we can improve the thinking. The agency who can do that adds real value."


Understand the need for procurement
Sammut extols the virtues of having procurement teams remove part of the financial discussion between agency and client. "It makes our job easier and allows us to focus on the business," he says.
TenHuisen notes that procurement essentially coordinates contracts across AstraZeneca's brands, in addition to the role of managing costs and fees. "Agencies need to understand that these are no longer the good old days of pharmaceutical marketing. Regulatory pressures, continuing migration to generics, healthcare reform and other environmental factors have fundamentally changed our industry. An increased scrutiny of ROIs and a more comprehensive understanding of what clients are getting in return for various fees will be the norm moving forward."
Saltel, too, has little sympathy for the procured. "Agencies need to be sensitive at all times to client budgets and make sure there is value in every dollar spent," he says. "And if it becomes an hourly accounting exercise, they should change their business model and get a CPA."


Where we're headed
Sammut underscores the importance of having partners he can rely on. "We seek fresh thinking, energetic people, new insights and new perspectives, and people who will tell us things we need to hear, or we don't know yet," he says. "We all want agencies who will ride the cutting edge with us through the sea-change that we're in. We want to do everything we can to make the relationship work."
TenHuisen sees the tough environment continuing. "But as long as there is open dialogue, and [the agency] continues to deliver strong creative and strategy, then the relationship will stay strong."
For Saltel, it really comes down to the team and corporate culture within the agency. "For those who think it's all about creative, they are wrong," he warns. "It takes great creative, a fully engaged team and a healthy, open working relationship to really achieve success."
Scroll down to see the next article