May 01, 2013
Wiley adds new titles in several categories to its lineup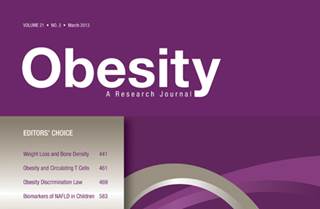 Wiley's 2013 is looking like an expansive year. The publisher announced in March that it will enter 2014 with at least 66 new titles under its umbrella, 52 of which were snapped up from other publishers or were self-published.
The new titles span several categories including scientific, medical and scholarly research and education. Among the new journals are former Nature pub Obesity, which Wiley has been publishing since the first of the year. Wiley landed the title through a tendering process that began two years ago. Clinical Pharmacology in Drug Development and the Journal of Clinical Pharmacology came over from Sage; the titles are packaged as a two-for-one, with a subscription base of around 500 institutions.
The formerly self-published Journal of the Experimental Analysis of Behavior (612 institutional subscribers) and Journal of Applied Behavior Analysis (1,006 institutional subscriptions) joined up after a 2012 bidding process. Wiley's first JEAB issue went out in January, and JABA hit its Wiley milestone this month.
Wiley's acquisition mode also includes open-access titles. The company has confirmed 10 new open-access titles for 2013, including
Physiological Reports
and
Immunity, Inflammation and Disease
, and expects to add three more titles this year, which would bring its open-access titles to around 25. The pipeline isn't all rehashes: among the new-to-market titles is Stat, an "online-only rapid communication research journal."
Scroll down to see the next article