Sponsors
Gold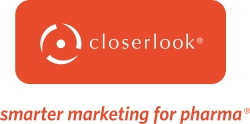 Silver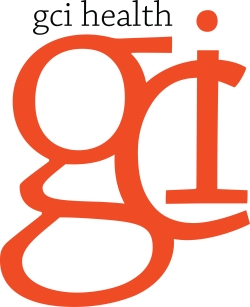 GCI Health is an award-winning integrated communications agency designed for and inspired by the ever-changing face of healthcare. Working across the entire healthcare spectrum, GCI Health offers clients an accessible senior-level leadership team, a commitment to beating client expectations, and an obsession with anticipating the challenges of an increasingly complex and transforming healthcare communications environment. With a deep focus on multichannel marketing, high science, consumer activation, crisis management, reputation building, patient advocacy and health education, GCI Health's focus on delivering results is unrelenting.
Panel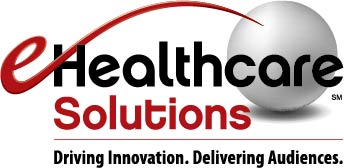 eHealthcare Solutions (EHS) (www.eHealthcareSolutions.com) is the leading solutions-focused premium advertising network specializing in the digital healthcare marketplace. The company's exclusive representation of advertising, sponsorship, email and mobile opportunities from more than 85 top-quality partners and over 400 exclusive digital properties helps EHS deliver high-value exposures to and engagement with target audiences across the many niches of healthcare, including physicians, other HCPs, patients and health consumers-at-large. EHS leverages its pharmaceutical, marketing, media and digital expertise in strategic partnership with its marketing clients to deliver effective, custom solutions for their brands.

The way we communicate is evolving more rapidly than ever before—the web, mobile, social and emerging media have forever changed how we consume info and experience brands. The healthcare industry is also undergoing radical transformation. It is at this intersection of technology, health and disruption that Intouch Solutions thrives

Globally, our more than 400 creatives, data scientists, strategists, and technologists collaborate in a "collision" process to reframe client challenges into innovative digital solutions.To overcome the profound inertia of personal health habits, our creative at Wunderman Health is personal and compelling enough to disrupt and drive consumers and healthcare professionals into action.
Sponsor

BulletinHealthcare is the perfect strategic partner for any organization looking to reach verified HCPs in a credible, endemic advertising environment. Every morning, we deliver to more than one million physicians and other HCPs — 900,000+ of whom are U.S. based — a concise distillation of news and research related to their specialties. These daily briefings are unique, as they come under the brand of one of 33 medical associations — our partners – including AMA, ASCO, ACC and CHEST.
Mimosas and Mingle
Ogilvy CommonHealth Worldwide—the health behavior change specialists of Ogilvy & Mather. Committed to creativity and effectiveness in healthcare communications, everywhere, the network provides marketing services including behavioral insights, content strategy and management, digital, interactive and new media services, marketing analytics and research, media planning and buying, medical education, payer marketing and market access, professional advertising and promotion, public affairs and relations, relationship marketing, sales training development, scientific communications and publications planning, social media and social listening, and wellness and consumer advertising and promotion.
Ogilvy CommonHealth Worldwide