February 2012 Issue of MMM

Interactive Guide 2012
Features
IG 2012

With 39% of online US adults and more than 80% of physicians visiting brand.coms*, the browser remains the workhorse of digital pharma efforts. Tanya Lewis ...
A showcase of select interactive marketing and media companies, comprising a concise profile of each, with details of their services and offerings, areas of expertise ...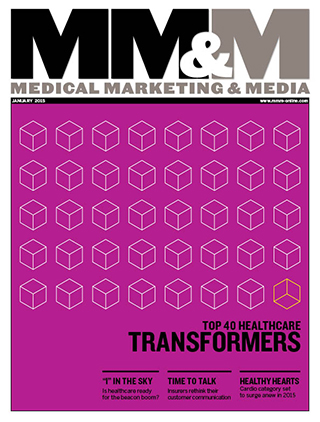 Did you miss January's Top 40 Healthcare Transformers issue? Read how these inventors, strategists, entrepreneurs and wonks are challenging, disrupting and otherwise transforming the healthcare business. And join us April 30 to honor them at the Transforming Healthcare Dinner. Click here.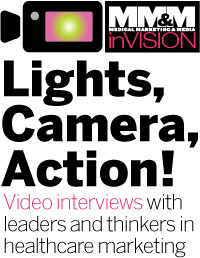 Check out what's trending