April 01, 2013
Drug quality is FDA's top 2013 priority: Hamburg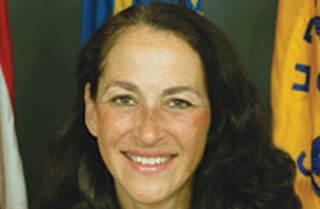 FDA commissioner Margaret Hamburg is urging the pharmaceutical industry to improve manufacturing quality, an issue she is making a top priority for FDA enforcement this year.
Delivering a keynote address at the Generic Pharmaceutical Association's annual meeting in Orlando, FL, she said FDA has seen "far too many quality lapses throughout the pharmaceutical industry over the past few years."
While not the norm, such reports "are warning signals that we can and must do more," Hamburg said. "Quality is the basis of the public's confidence in pharmaceuticals."
Specifically addressing generic injectables and shortages associated with manufacturing quality, Hamburg told GPhA members about a proposal by FDA drugs center director Janet Woodcock to add transparency to quality.
To do that, Woodcock is considering some meaningful manufacturing quality metrics, "drawing from well-established measures that industry already uses to monitor quality."
Hamburg also noted that a Woodcock proposal to create an Office of Pharmaceutical Quality is moving forward. "To address the increasing complexity of products, we will optimize the use of staff talent and review expertise to improve consistency and regulatory certainty across the wide span of drug quality review," she said.
Scroll down to see the next article