September 25, 2014
Five things for pharma marketers to know: Thursday, September 25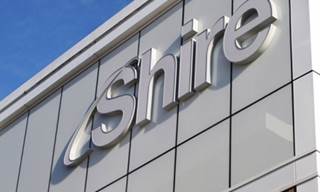 Shire has agreed to pay $56 million to resolve allegations that it improperly marketed ADHD drugs Vyvanse and Adderall XR, Reuters reported Wednesday. The Department of Justice charged Shire with making claims between January 2004 and December 2007 that taking Adderall XR could prevent poor academic performance, loss of employment, criminal behavior, traffic accidents and sexually transmitted diseases. Shire was also charged with promoting to Medicaid panels and doctors from 2007-2010 that Vyvanse was more difficult to abuse than other ADHD medications. Shire was acquired by AbbVie for $54 billion this July.
The FDA has granted Pfizer's anti-smoking treatment Chantix new labeling, the Associated Press writes Thursday, to now include data from a number of recent studies that did not observe any evidence of psychiatric problems or suicidal tendencies in patients taking the drug. Pfizer requested the updated labeling and is now looking for the FDA to drop its black-box warning altogether.
Sales reps are increasingly calling on hospital administrators rather than doctors to talk product and get their drug on valuable formularies in large hospital systems, the Wall Street Journal reported late Wednesday. "As hospital systems get bigger, they are putting distance between their doctors and drug sellers, making it harder for pharmaceutical companies to get quick acceptance of newly approved medicines and putting pressure on profits," the paper wrote, "Companies are increasingly deploying key-account managers in regions where hospitals have moved more quickly to buy practices."
GlaxoSmithKline announced it has named a new chairman, Philip Hampton, only six days after China fined the British drugmaker $489 million after it was convicted of bribing doctors. Hampton hails from the Royal Bank of Scotland, where he also served as chairman. He will replace Christopher Gent who had served as chairman since 2005. According to Bloomberg, Morgan Stanley analysts wrote today that "this appointment may signal that further management changes could follow. "
AbbVie's blockbuster biologic Humira received FDA approval for treatment in pediatric patients with moderately to severely active Crohn's Disease, the drugmaker announced Thursday. This marks the drug's eighth indication approved by US regulators and broadens its use to patients six years of age and older when certain other treatments have proved ineffective.
Scroll down to see the next article