March 04, 2015
Five things for pharma marketers to know: Wednesday, March 4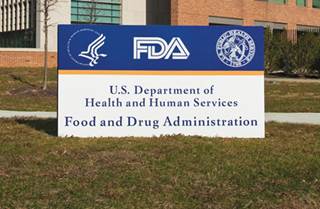 FDA cautioned Tuesday that prescription testosterone, "or low-T," products are not approved for use in men who have low testosterone levels due to aging. The agency is requiring manufacturers—like AbbVie and Eli Lilly, which produce AndroGel and Axiron, respectively—to change their labels to clarify the approved uses of their medications. An FDA advisory committee in September voted in favor of designing limits around taking drugs for "low T."
MannKind's Afrezza launch is taking heat from investors, who are saying the inhalable insulin is falling short of commercial expectations. The drug is reportedly selling at a 40% discount off the list price, which was double the discount that Goldman Sachs analyst Jay Olson was expecting, according to TheStreet. An independent review of the novel diabetes medication by The Medical Letter stated Monday that the drug was only "modestly effective" and its long-term safety profile was still unclear, TheStreet added. Sanofi announced last year that it would act as global marketing partner for MannKind's Afrezza.
The Securities and Exchange Commission (SEC) fired a warning shot at pharma on Tuesday, saying that drug companies need to be more accurate in their dealings with the FDA, according to comments made by Andrew Ceresney, the SEC's enforcement director, at the Pharmaceutical Compliance Congress annual conference. Reuters reported that Ceresney said, "Accuracy of reporting in your dealings with the FDA is critical to getting investors the information they need. FDA dealings and approvals are the lifeblood of your business and are so important to investment decisions."
Bristol-Myers Squibb agreed to pay $975 million for a prostate-cancer vaccine, Prostvac, from Danish drugmaker Bavarian Nordic. BMS will pay $60 million upfront for rights to the immunotherapy, which is currently in Phase-III testing, according to PMLiVE. Edison Investment Research analysts have modeled the drug at $1.3 billion in peak global sales.
McDonald's will phase out the use of human antibiotics from its chicken supply. Reuters reported Wednesday that the restaurant franchise will begin to exclusively purchase chicken raised without antibiotics. A senior executive at McDonald's told the news service: "We're listening to our customers." The company is working with chicken suppliers to transition to antibiotic-free poultry.
Scroll down to see the next article