June 11, 2014
Welcome to MM&MLive@Cannes!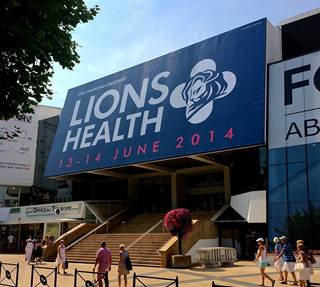 Welcome to MM&MLive@Cannes!
On the eve of the first ever Cannes Lions Health Festival of Creativity in Healthcare Communications, MM&M is proud to bring you this dedicated, live blog to keep you up to date with all the happenings from the south of France. With editor in chief James Chase reporting on the ground, MM&M Live@Cannes is your source for on-the-spot news, opinions, interviews, pictures and clips from the inaugural Lions Health. Bite-size stories and visuals will focus on the speaker program, the Lions Health Awards and the action-packed social and educational calendar around the event. So whether you're one of the lucky attendees, or you are following the action from afar, MM&M Live@Cannes is your window into the inspiration, the celebration and the creativity that embodies the spirit of the Lions. I hope you like it. Check back for frequently updates between now and Sunday.