October 02, 2014
Best Digital Initiative for HCPs: 2014
Download:

BOTN Category 11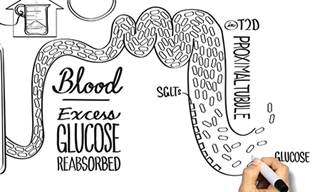 Sponsored by AbelsonTaylor
GOLD AWARD
Area 23 and BI/Lilly
Glucose Perspectives
Judges loved the hand-drawn, simple RSA Animate style used in the Glucose Perspectives video to explore historical discoveries about type 2 diabetes and introduce new developments in the understanding of the pathology of the disease.
The video is housed on SGLT.com and is supported by an interactive graphic and in-office posters.
"Beautiful animation plus a well-told story complemented with an interactive version of the piece made for a well-rounded experience," said one judge.
The video was created for both PCPs and endocrinologists. Presenting a 3,600-year historical perspective and explaining the role of SGLT2s (sodium glucose co-transporters) in glucose homeostasis reminded physicians that science evolves and set the stage for acceptance of new findings.
"The RSA Animate style helped us bridge the gap between our two target audiences by creating a visual aid that helps PCPs easily digest the complex information needed to persuade and educate endo­crinologists," an agency representative added.
"Great audience insight and engaging creative makes this entry stand out," a second judge commented. "The interactive component allows for deeper understanding."
Within three months, the website had more than 11,000 unique visitors with nearly two minutes average engagement time. Unique visits exceeded 63,000 by February 2014.
SILVER AWARD
CDM New York and Quest Diagnostics
Quest AssureD
CDM's iPad visual aid for Quest's vitamin D assay stresses the necessity of accurate vitamin D testing and features an animation highlighting testing technique differences.
"Fantastic characters dynamically illustrate the science and the need for accuracy," said one judge. Results included increased sales and more than 900 video views.
THE FINALISTS
• Area 23 and BI/Lilly for Glucose ­Perspectives
• CDM New York and Quest Diagnostics for Quest AssureD
• Havas Lynx and Eisai for Belviqhcp.com—Making Weight Loss Matter
• ICC Lowe and Orexo for Zubsolv-iDetail Aid
• JUICE Pharma Worldwide and Merck & Co. for Merck Adult Vaccination Program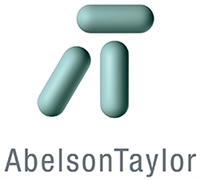 AbelsonTaylor is the world's largest independent medical advertising agency. Since 1981, we've been 100% focused on health and wellness and 100% passionate about our work. You feel it in the environment we create for our people. You see it in the brands we represent. We believe that clients deserve 100% of our commitment in creating brand experiences in broadcast, print, and digital. And our 100% effort to deliver the right content through the right channel to the right audience. It's one reason why we have built a reputation as the most creative agency in health and wellness.
Scroll down to see the next article